Music
How to edit audio files in Cubase 5
Music creation Apps ( Complete packages )
Mixxx has everything you need to start making DJ mixes in a tight, integrated package. Whether you're DJing your next house party, spinning at a club, or broadcasting as a radio DJ, Mixxx has what you need to do it right. iTunes Integration All your playlists and songs from iTunes, automatically ready to go for your next live DJ performance. DJ MIDI Controller Support With over 30 DJ MIDI controllers supported out-of-the-box, Mixxx gives you comprehensive hardware control for your DJ mixes.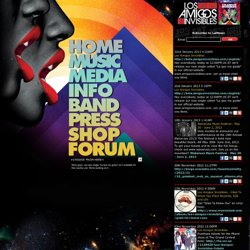 Los Amigos Invisibles
15th September 2012 12:30AM LAI in Phoenix this week! https://www.facebook.com/events/258121854298482 / Share on facebook Share on twitter Share on myspace Share on email More Sharing Services 03rd August 2012 3:42AM
Joey Negro is the most well-known pseudonym of master British DJ/producer/remixer Dave Lee. Under a plethora of other monikers including Jakatta, Akabu, Doug Willis, Raven Maize, The Sunburst Band, Sessomatto, and Z Factor, Dave was one of the first artists to incorporate disco samples in house music when he began his production career in 1988. Indeed, he was in the studio making credible and outstanding British House music when many luminaries around him were still busy getting to grips with their decks. Little has changed since then and Dave is still widely regarded as one of the most commercially successful and in-demand artists on the global scene.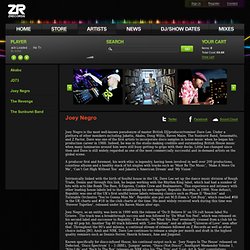 Z Records - Joey Negro's house & disco record label
JOCELYN BROWN NEWS - DIGISOUL RECORDINGS - JOYCEE MUSIC
DJhistory.com | Handpicked downloads
Could be here for a while. Is there any Page like DHP specialized on Reggae/Dancehall? Jah guide! I'm sure someone had started this thread previously but I couldn't find it on here, so maybe it's been deleted.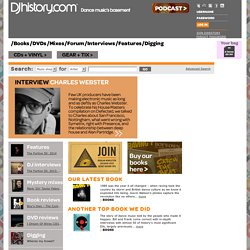 Deep House Page
BM Soho - Wish List www.bm-soho.com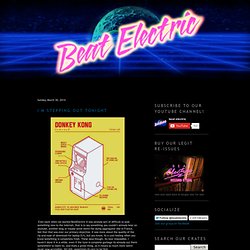 Even back when we started BeatElectric it was already sort of difficult to post something new to the internet, that is to say something you couldn't already hear on youtube, another blog or maybe some weird file dump aggregator site in France. Not that that was ever our primary objective, it was more about the quality of the rip and ease of download for laptop DJ's, but you know, its a cool feeling when you know something is completely fresh. These days though, its near impossible, I haven't done it in a while, even if the tune is complete garbage its already out there somewhere to listen to, and thats a great thing, as it means so much more weird music now accessible. Yet still, sometimes its nice to be first.
Deep Down & Defected Volume 5: Sam Divine - Mixtape by Defected Records Pre-order Deep Down Defected Vol. 5, mixed by Sam Divine: http://po.st/ddd5 Released 20/04/14 In a huge year for the Defected favourite, Sam Divine steps up to front one of the label's most ravenously-received mix album series, Deep Down & Defected. Giving her the opportunity to both delve into the vaults as well as highlight some seriously upfront house cuts, Deep Down & Defected Volume 5 is packed with cuts from the deeper end of the house spectrum with which Sam Divine has made her name of late, including MK, Chasing Kurt, Oliver $, Cristoph, Kerri Chandler, Dennis Ferrer and many more.