Music
How to edit audio files in Cubase 5
Music creation Apps ( Complete packages )
Mixxx has everything you need to start making DJ mixes in a tight, integrated package. Whether you're DJing your next house party, spinning at a club, or broadcasting as a radio DJ, Mixxx has what you need to do it right. iTunes Integration All your playlists and songs from iTunes, automatically ready to go for your next live DJ performance. DJ MIDI Controller Support With over 30 DJ MIDI controllers supported out-of-the-box, Mixxx gives you comprehensive hardware control for your DJ mixes.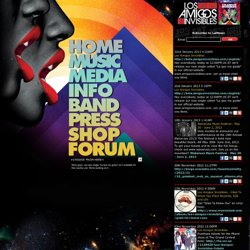 Los Amigos Invisibles
15th September 2012 12:30AM LAI in Phoenix this week! https://www.facebook.com/events/258121854298482 / Share on facebook Share on twitter Share on myspace Share on email More Sharing Services 03rd August 2012 3:42AM
Joey Negro is the most well-known pseudonym of master British DJ/producer/remixer Dave Lee. Under a plethora of other monikers including Jakatta, Akabu, Doug Willis, Raven Maize, The Sunburst Band, Sessomatto, and Z Factor, Dave was one of the first artists to incorporate disco samples in house music when he began his production career in 1988. Indeed, he was in the studio making credible and outstanding British House music when many luminaries around him were still busy getting to grips with their decks. Little has changed since then and Dave is still widely regarded as one of the most commercially successful and in-demand artists on the global scene.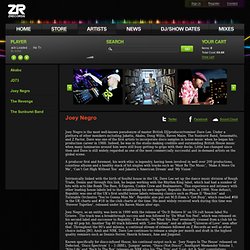 Z Records - Joey Negro's house & disco record label
JOCELYN BROWN NEWS - DIGISOUL RECORDINGS - JOYCEE MUSIC
DJhistory.com | Handpicked downloads
Hi guys, I bought one of these recently after seeing the great feedback on the site. For the most part great piece of kit... Hey guys The independent label Nomad Wave Recordings is looking for talented producers. If you think that your sound...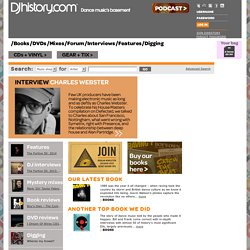 Deep House Page
BM Soho - Wish List www.bm-soho.com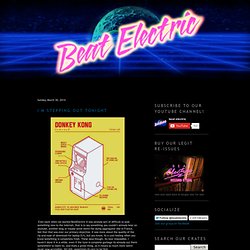 Me and my friend Jimmy were looking through a couple of crates of records at a spot in a forgotten corner of San Jose, the old geezer who ran the place sold doo wop and surf rock but had come into a few boxes of old 80's dance 12" singles that his was offloading indiscriminately, siloed like garbage in a corner, safely away from his Elvis memorabilia. We took a box each and flipped through, handing scores back and forth and Jimmy in his benevolence passed me this beaten e.p by The Pool, telling me it was good and that I could have it as he already had a copy, I didn't thank him, for that would be admitting ignorance, and put it in my pile to be forgotten. I was looking through my shelves today for a totally different record that I was planning on recording to post up, couldn't find it as per usual, but in the process came across this record and finally decided to give it a listen. It was good.
S. Chu 'Closure' (Edit) by Defected Records Following rapturously-received tracks on Strictly Rhythm and Copyright Recordings back in 2013, London house producer S.Chu makes his Defected debut with 'Closure'.