Software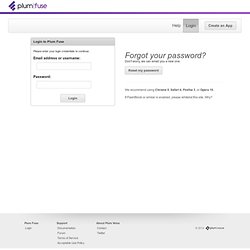 Don't worry, we can email you a new one. Reset my password We recommend using Chrome 5, Safari 4, Firefox 3, or Opera 10. If FlashBlock or similar is enabled, please whitelist this site. Why?
A computer is a staple in the lives of today's students, however, they are useless without the software. Here are some free applications that every modern student should take advantage of in their studies. Being poor college students, we don't have hundreds of dollars to drop on Software.
5 Free Applications for Students | College Verse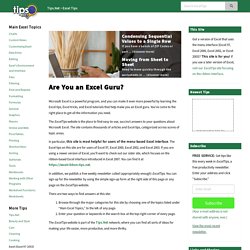 Microsoft Excel is a powerful program, and you can make it even more powerful by learning the Excel tips, Excel tricks, and Excel tutorials that help make you an Excel guru. You've come to the right place to get all the information you need. The ExcelTips website is the place to find easy-to-use, succinct answers to your questions about Microsoft Excel. The site contains thousands of articles and Excel tips, categorized across scores of topic areas. In particular, this site is most helpful for users of the menu-based Excel interface. The Excel tips on this site are for users of Excel 97, Excel 2000, Excel 2002, and Excel 2003.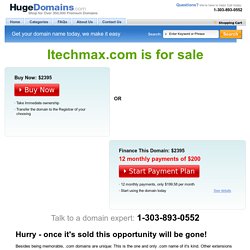 Fraps is an awesome software for gamers to show off their skills and tricks to their friends. It allows the user to record their in-game video easily and effectively. Although it's perfect in the job but the main short coming is that the application is not free and one need to buy it for $37 to use its full potential. Although you can use the trial version with limitation but if you are ready for a change and try other similar application similar in objectives here are some free alternative to record your in-game videos.
6 Free Screen Recording Software | Free Fraps Alternatives
7plus is a free open-source program which aspires to make working with Windows as comfortable as possible. The feature set it adds to Windows ranges from interface extensions to the explorer to highly specialized solutions for all common tasks, with the goal of reducing the work load for the user. This feature-rich system, powered by AutoHotkey, provides very powerful configuration capabilities to suit the needs you have and those that you have but not know of yet! Here is a small compilation of use cases where 7plus can greatly enhance your workflow*: doubleclick on the desktop to create a folder upload any file from the explorer to an FTP server use tabs in Windows Explorer!
7plus - Improving windows, one by one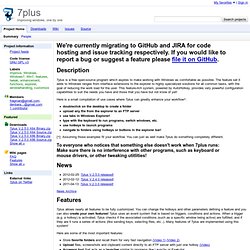 3D RealityMaps wurde von National Geographic ausgewählt zwei seiner Teams auf dem Weg zum Gipfel des höchsten Berges der Erde zu tracken. Die Expedition versuchte die historische und von National Geographic gesponserten Mount Everest Besteigung von 1963 zu wiederholen - mehr als 50 Jahre nach dem ersten amerikanischen Triumph am Gipfel. Auch wenn die Expedition nicht gelang, nahmen viele Tausende User im Netz live and an der virtuellen Tour zum Gipfel des höchsten Bergs der Erde teil.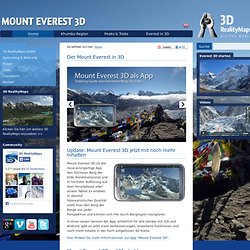 Home