Package Design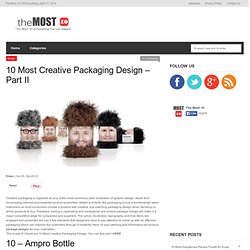 Creative packaging is regarded as one of the most commonly seen illustration of graphic design.
21 Examples of Beautiful Package Design
For Web and print designers, packaging design is one of the most intriguing areas of design, because it involves creating something we can actually hold.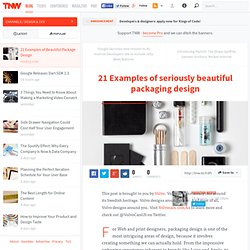 Minimalistyczne opakowania produktów | Capu.pl
20+ awesome beer packages
Aspen Botique Gift Boxes
Infini Coffee
Student Work – Kelly Thorn : Lovely Package® . Curating the very best packaging design. on we heart it / visual bookmark #6407341
Tumblr Facebook Twitter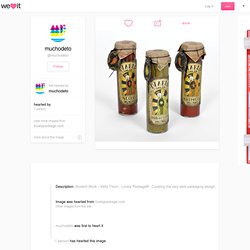 Web designers can (and should) draw inspiration from places other than web design, so today's article is going to showcase 25 creative packaging designs that I found on Deviantart.com For anyone who hasn't browsed through deviant art yet, you are missing out on a lot of creative inspiration. yes, the css galleries out there are good for inspiration, but I find myself searching sites like behance and deviant art much more lately, because of the diversity of designs and the fact that they don't have to be "approved" before you see them. Do you know how many killer designs get submitted to css galleries every day, but never make it?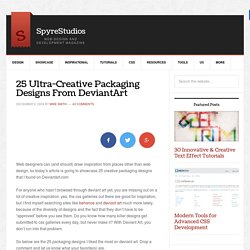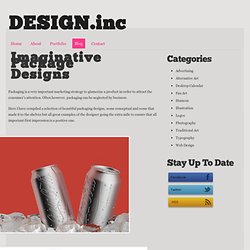 Imaginative Package Designs Packaging is a very important marketing strategy to glamorize a product in order to attract the consumer's attention.
More Imaginative