Graffity
10 Funniest Graffitis on Signs. 24 Smartass Acts Of Vandalism. BLU >. ROA – Mysterious Belgian Street Artist. You may not be aware of the distinctive art of ROA but the first thing you will acknowledge is that this mysterious Belgian street artist likes animals.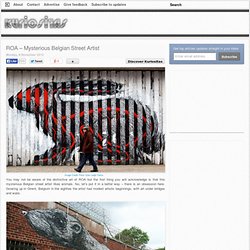 No, let's put it in a better way – there is an obsession here. Growing up in Ghent, Belgium in the eighties the artist had modest artistic beginnings, with art under bridges and walls. Although extremely rare, here are some pictures of the artist at work - you can see the process slowly taking shape. RED BULL STREET ART VIEW. Jetset Graffiti » New "Graffiti Fetish Mural" by INSA for LA Freewalls Projects.
INSA is renowned for his incredibly detailed photo-realistic aerosol paintings, and he just couldn't leave LA without flexing his artistic muscles a little more.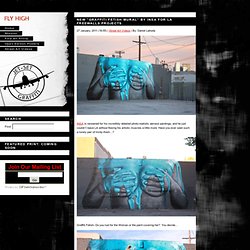 Have you ever seen such a lovely pair of minty-fresh…? Graffiti Fetish- Do you lust for the Woman or the paint covering her? Banksy Graffiti Drawing | Beautiful Street arts. Art In Cities. The Best Of Street Artist MTO. To make such awesome street graffiti you have to be extremely talented, very creative and truly artistic.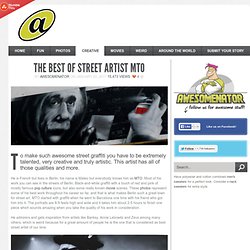 This artist has all of those qualities and more. He is French but lives in Berlin, his name is Mateo but everybody knows him as MTO. Most of his work you can see in the streets of Berlin; Black-and-white graffiti with a touch of red and pink of mostly famous pop culture icons, but also some really known movie scenes. These photos represent some of his best work throughout his career so far, and that is what makes Berlin such a great town for street art. Illustration Paiting.
I Hate Billboards.
---