Digital Divide
kh956nj Shared by HederaTech
Les déchets électronique
Si le green IT est à la mode en ce moment, c'est aussi parce qu'il se cache un réel problème écologique derrière le gaspillage des équipements électroniques . Il faut dire que les équipements informatiques surtout sont vites dépassés… Comptez 2/3 ans maximum même s'ils fonctionnent encore correctement. Cette infographie présente ce qui se cache derrière ce e-gaspillage et les conséquences de tout ça!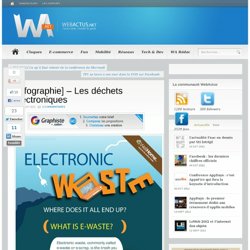 South Africa statistics.
Africa Internet Facebook Usage Population Statistics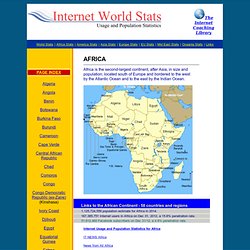 .: WADC JOBS :.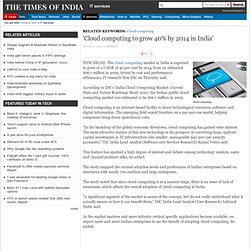 PTI Dec 2, 2010, 07.38pm IST
'Cloud computing to grow 40% by 2014 in India' - The Times of India
Home » Features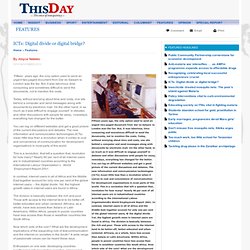 Fifteen years ago, the only option used to send an urgent two-paged document from Dar es Salaam to London was the fax. But, it was laborious, time consuming and sometimes difficult to send the documents, not to mention the costs. Today, without worrying about time and costs, one sits behind a computer and send messages along with documents by electronic mail.
Many Possibilities