Digital Divide
kh956nj Shared by HederaTech
South Africa statistics. South Africa Internet Market Report Internet Usage, Population, Local Search Directories, and e-Marketing in South Africa Report. News from Africa All Africa News. South Africa Links World Wide Worx (WWW) South African Internet Technology research website.
Africa Internet Facebook Usage Population Statistics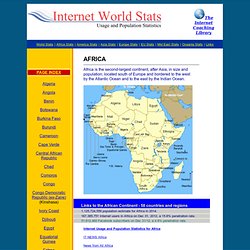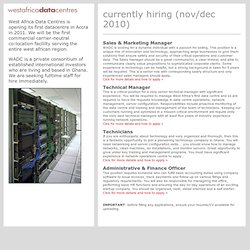 .: WADC JOBS :.
currently hiring (nov/dec 2010) Sales & Marketing Manager WADC is looking for a dynamic individual with a passion for selling. This position is a unique mix of innovation and technology, approaching large businesses to give them solutions that ensure safety and security of their critical operations and customer data. The Sales manager should be a great communictor, a clear thinker, and able to communicate clearly value propositions to sophisticated corporate clients.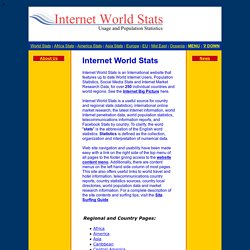 Internet World Stats is an International website that features up to date world Internet Usage, Population Statistics, Travel Stats and Internet Market Research Data, for over 233 individual countries and world regions. See the Internet Big Picture here. Internet World Stats is a useful source for travel and hotel stats, international online market research, the latest Internet statistics, world Internet penetration data, world population statistics, telecommunications information reports, and Facebook Stats by country. To clarify, the word "stats" is the abbreviation of the English word 'statistics'.
'Cloud computing to grow 40% by 2014 in India' - The Times of India
Home » Features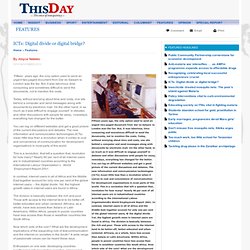 Fifteen years ago, the only option used to send an urgent two-paged document from Dar es Salaam to London was the fax. But, it was laborious, time consuming and sometimes difficult to send the documents, not to mention the costs. Today, without worrying about time and costs, one sits behind a computer and send messages along with documents by electronic mail.
Many Possibilities
Does effective spectrum management make a real difference when it comes to more pervasive and affordable access to communication? In this post I look at the spectrum management regimes in four African countries: Kenya, Nigeria, Senegal, and South Africa, and try to draw some conclusions. One of the challenges in comparing access in these countries is simply recognising how different they are from each other. Nigeria is three times more populous than South Africa but with a smaller land mass. Senegal has roughly the same income per capita as Kenya but its wealth is more evenly distributed.