Fic Rec Lists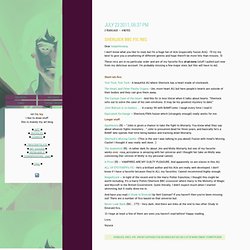 arcadia, sherlock bbc fic rec
Dear tonpetitcoeur, I don't know what you like to read, but I'm a huge fan of AUs (especially fusion AUs). I'll try my best to give you a smattering of different genres and hope there'll be more hits than misses. :'D These recs are in no particular order and are of my favorite fics of all time (stuff I pulled just now from my delicious account.
Genderbend Sherlock Fics
Right, so I know how this seems like it's pretty random, but there is a reason! After watching (and falling in love with) the 3-episode BBC series Sherlock (which is great except for utterly failing the Bechdel Test and also random race!fail in part 2), I started wondering where the hell all the female geniuses were.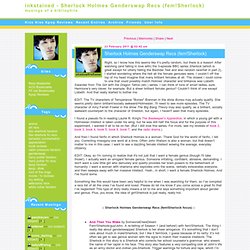 Want to see some more?