Sculptures and such
1 March – 23 April 2011, Hauser & Wirth New York, 69th Street Opening: Tuesday, March 1, 6 – 8 pm New York, NY… Beginning March 1, 2011, Hauser & Wirth New York will present 'Into One-Another To P.P.P.,' an exhibition of new sculptures and works on paper by internationally admired artist Berlinde De Bruyckere, dedicated by the artist to legendary Italian filmmaker, poet, painter, and journalist Pier Paolo Pasolini.
Exhibitions — Into One-Another To P.P.P. — Hauser & Wirth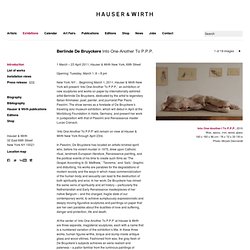 Money Portrait Origami by Hasegawa Yosuke
Jennifer Collier's Paper Devices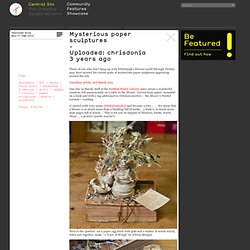 Those of you who don't keep up with Edinburgh's literary world through Twitter may have missed the recent spate of mysterious paper sculptures appearing around the city.
Lego: Victorian on Mud Heap
Plastic toys with attitude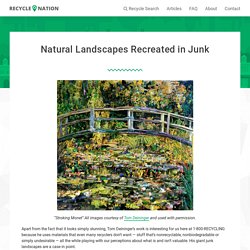 Environmental artist Tom Deininger upcycles old, unwanted junk on a truly grand scale.
Natural Landscapes Recreated in Junk