Japan!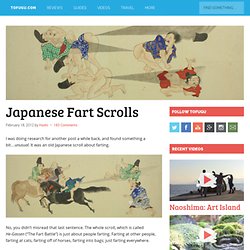 I was doing research for another post a while back, and found something a bit… unusual . It was an old Japanese scroll about farting. No, you didn't misread that last sentence.
Japanese Fart Scrolls
The Japanese have a wonderful relationship with their manhole covers: they treat them as art.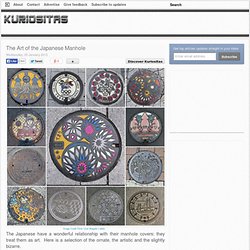 The Art of Japanese Manholes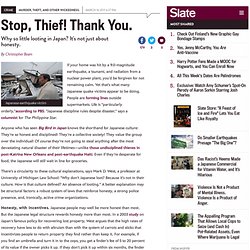 Japanese earthquake victim
Looting in Japan: Why so little looting in Japan? The explanation is legal as much as cultural. - By Christopher Beam
Japan websites - JapanSugoi - Everything Cool about Japan
Namba Parks shopping mall Osaka Cool Namba Parks なんばパークス shopping mall in Osaka Japan.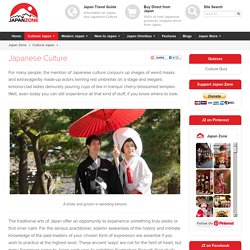 For many people, the mention of Japanese culture conjours up images of weird masks and extravagantly made-up actors twirling red umbrellas on a stage and elegant, kimono-clad ladies demurely pouring cups of tea in tranquil cherry-blossomed temples. Well, even today you can still experience all that kind of stuff, if you know where to look. The traditional arts of Japan offer an opportunity to experience something truly exotic or find inner calm.
Japanese Culture, Food, Festivals, Kimono, Geisha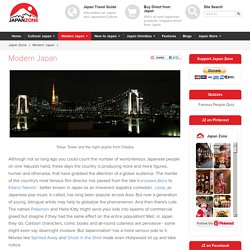 Although not so long ago you could count the number of world-famous Japanese people on one Yakuza's hand, these days the country is producing more and more figures, human and otherwise, that have grabbed the attention of a global audience.
Modern Japan, Japanese Pop Culture, Anime, J-Pop, Movies