The
Gaming
When to avoid the conversation. My latest Adweek column is up.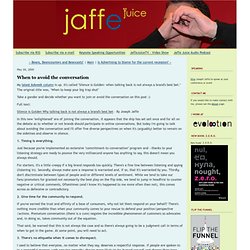 It's called "Silence is Golden: when talking back is not always a brand's best bet. " The original title was, "When to keep your big trap shut" Torrent Sharing Comes to Facebook: Will the RIAA Step In? Soon you may be seeing links to download copies of Star Wars or the newest Britney Spears album pop up your Facebook news feed.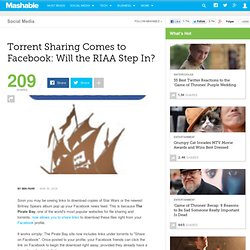 This is because The Pirate Bay, one of the world's most popular websites for file sharing and torrents, now allows you to share links to download these files right from your Facebook profile. It works simply: The Pirate Bay site now includes links under torrents to "Share on Facebook". Once posted to your profile, your Facebook friends can click the link on Facebook to begin the download right away, provided they already have a torrenting client installed. Torrents, for those who are not familiar with them, are a method of sharing files between computers. YouTube - iPhone 3GS dropped in the pool. Still works!
---