Ping.fm 12 The Yammer Blog - Archive
Yammer has added new features we are excited to share with you: Google Apps Sign-Up Popular Tags List 'More' Link On Messages: Bookmark, Email, Delete Ability to reply to replies in threaded mode Direct Messages feed Threaded mode toggle Collapsed Group UI Google Apps Sign-Up
A study from the Helsinki Institute for Information Technology has found that most microbloggers are updating their status with "mundane" messages. Curiously, the Finnish institute chose to examine the also-ran microblogging platform Jaiku . In sifting through 400,000 messages on Jaiku, HIIT found that the most common messages users send out include the words "working," "home," "work," "lunch," and "sleeping." "Microblogging works because of the total control users have over their postings, but it is a hobby that seems to require a significant investment of time which many cannot afford," the Institute said in a statement. Jaiku is now a shadow of its former self, some two years after it was acquired by Google.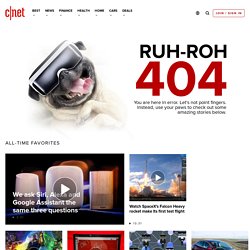 Study: Microbloggers are really boring | Webware - CNET
Going in circles? A way out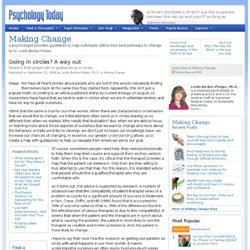 We have all heard stories about people who are lost in the woods repeatedly finding themselves back at the same tree they started from. Apparently, this isn't just a popular myth. According to an article published online by on August 20, researchers have found that we tend to walk in circles when we are in unfamiliar territory and have no way to guide ourselves.
Every once in a while you will come across a page that just doesn't seem 'right' .
30 Bad Practices of Web Designers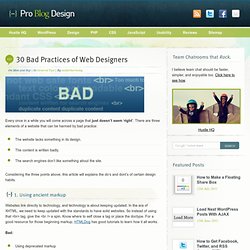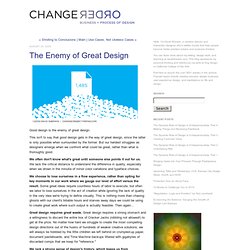 Good design is the enemy of great design. This isn't to say that good design gets in the way of great design, since the latter is only possible when surrounded by the former. But our hardest struggles as designers emerge when we confront what could be great, rather than what is thoroughly good.
ChangeOrder: The Enemy of Great Design
Posters for People Who Love Data + Design | FlowingData
Data graphics that aren't interactive are better in print, no doubt about it. I realized this a few years ago while interning for a popular graphics department. It was one thing to see my graphics online, but it was always so much cooler to see them in the paper.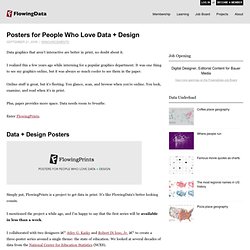 5 signs youve got the wrong SMM consultant | Article | Homepage
As a kid, I was pretty good at the comics where two pictures were placed side-by-side and you were tasked with figuring out the slight differences between them. I came across ChromeExtensions.org today, a website for Google Chrome browser extensions that isn't officially connected with Google. I noticed quite a few similarities between this site and a site I've worked on for a few years, addons.mozilla.org . I really do take it as a compliment that they liked our site enough to copy so much of it, but in the interest of fun, I'll try to identify as many coincidences as I can. Homepage Promo Box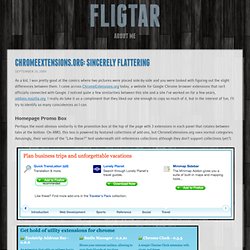 fligtar.com ChromeExtensions.org: sincerely flattering
Hitwise Intelligence - Sandra Hanchard - Asia Pacific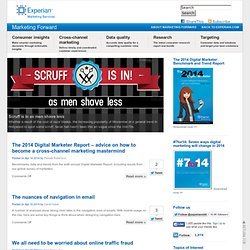 Experian Marketing Services launches Hitwise Mobile to complement its leading online measurement service Mobile is one of the most dynamic aspects of marketing today. Understanding the way consumers use the Internet from their mobile devices is vital for any business to optimize its cross-channel marketing strategy. Experian Marketing Services announced Hitwise Mobile today, providing marketers [...] Read more ›› No comments
Facebook: The Most Searched for Term on the Web? | Leveraging Id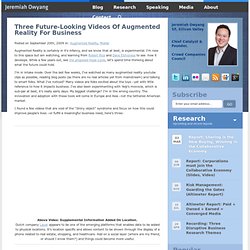 Augmented Reality is certainly in it's infancy, and we know that at best, is experimental. I'm new to this space but am watching, and learning from Robert Rice and Dave Elchoness to see how it develops. While a few years out, see the proposed Hype Cycle , let's spend time thinking about what the future could hold.
Three Future-Looking Videos Of Augmented Reality For Business
10 Revealing Infographics about the Web
The use of graphics as a tool for educating viewers is a great approach to sharing information. It's an effective way of composing otherwise boring information and data into an easy-to-consume and fascinating way. In this article, you'll discover a variety of infographics and visualizations associated with the internet.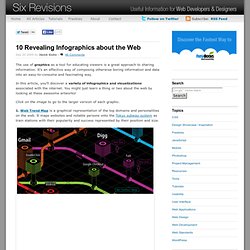 New Media Demands a New Kind of Media Company
The media like nothing more than to cover the media. For that reason, there has been near-endless coverage of the struggles of "old media" companies trying to succeed online. Pundits debate the possible return of " pay walls " to the web, the prospects for " freemium " products that coax some subscription revenue from a larger pool of non-paying users, and the like.
A lot has been published about push vs. pull marketing. Everyone knows the difference between the two methods and yet it seems that the market doesn't comprehend the difference in "results between the two. While social technologies are relative to "conversational pull" the advertising and marketing industry continues to push. Every wonder why people still push?
Push And It Will Be Rejected | The Relationship Economy......
Optimizing Flash Based Websites
by rohit on September 20th, 2009 While flash provides a great user interface and intuitive usability, and also is effective in sales promotion, its construct is still a problem for SEO purpose. People are visually stimulated, and it is often the flashy sites that attract the customer to actually buy the product. Trivia is – if it looks great, then it must be great. A pure Flash site is a major disadvantage for SEO because search engines see the entire website as a single page.
I don't do any consulting, but that doesn't stop people from asking me questions.
Seth's Blog: Things to ask before you redo your website
RSS'd to make your dream come true? flowing motion
Your Google docs: Soon in search results? | Webware - CNET
The Powerful Effect of Simplicity | danny brown
Seth's Blog: The priority list
Facebook Beacon has poked its last | The Social
How Filter Failure Contributes To Business Failur
Market Research 3.0 Is Here: Attitudes Meet Algorithms in Senti
Twitter Creator Gives Clues About His Next Venture
Google vs. Apple: Who's telling the truth? | Apple - CNET N
CVG ponders harnessing social media | Cincinnati.com | The Cinci
Closing In On Launch, Twitter Tweaks Its Retweet API And Shares
Twitters 10 commandments | Article | Homepage articles
Top 5 green cars to watch — straight from the Internat
How to Create a Corporate Social Media Policy Media Emerging |
How To Download Audio From BBC's iPlayer Broadcasts
Social media ROI: is it worth waiting for? | Blog
Scientists ARE using social media flowing motion
ESPN takes Social Media Guidelines Just a Bit Too Far or How to
Speed Up Your FireFox with SpeedyFox
Want A Corporate Social Media Job? Demonstrate These Three Esse
Does social media kill communication skills? | Blog | Econsultan
LiveSide.net
New Media Predictions, Part 1 - ClickZ
Twitter Power Users Solidify Dominance
PowerReviews to offer social product reviews to brands | Webware
Entrepreneur.com Daily Dose
Gravity7: Social Interaction Design by Adrian Chan: Social Inter
MediaShift . The Great Debate on Micropayments and Paid Content,
Five Modes of Listening (The Net-Savvy Executive)
Office comes to Windows Live – starting today - Window
The Dirty Little Secret About the "Wisdom of the Crowds&quo
Ours, Theirs and the Bloggers' Zones: Compatibl