Fun & Curious
h2g2 - The Hitchhiker's Guide to the Galaxy
find the guide to Life, the Universe and Everything by avayaoli Nov 13
Participate in Creating a Better World, One Couch At A Time
The magic button — Make Everything OK
The world is breaking, finacials collaps, your job sucks and the summer is actually sort of april..... This one will help you out. Just push the button! by avayaoli Aug 7
cognitive fun!
See the tumor in my head I survived
thimbletest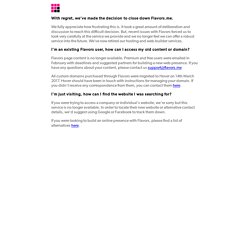 My meaning of life @ work
The Strategy: This highly complicated chart aims to show a simple concept. There is a "good" area where the amount of free time is adequate as is the amount of spare cash.
20Q.net Inc.
World's Greatest Shave 2010 - Be brave and shave!
Twelve Awesome Afternoon Projects for the Extra Day of Your Long
@TheFu: i understand what your saying. and from following your posts here, you have an ass-kickign set up at home. I, personally, have no use for FTP. but for the people that do, they should consider a hardware firewall that gives them absolute control over their network.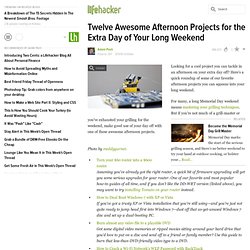 I Am Bored - Sites for when you're bored.