Minis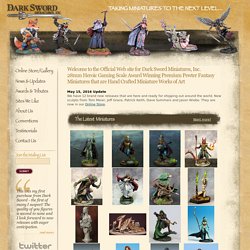 December 17, 2013 Update - Happy Holidays! We have a brand new Christmas Thief of Hearts release from Mr. Jeff Grace now available. We also have seven other new releases posted up from December 6th in our Online Store for your viewing pleasure.
The Forum of Doom - Index
Monte Cook Games, LLC, and Reaper Miniatures announced today the release of miniatures for the Numenera roleplaying game. The miniatures set features 10 miniatures of characters and creatures, gorgeously sculpted to Reaper's famed standards. The sculpts are taken directly from Numenera artwork created by incredible artists like Kieran Yanner, Jason Engle, Scott Purdy, and more. They will be released as a box set in August, with a limited quantity available via Monte Cook Games at Gen Con 2013.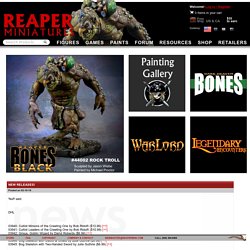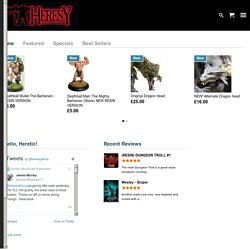 Heresy Miniatures, The Best Kept Secret In The Miniatures Industry.
COOKIES: This site uses session cookies to track your movements within the store purely in order to operate the shopping cart and your account details, etc. No tracking or personal identity information is stored regarding your non-Heresy internet usage. By using this site, you agree to allow the use of cookies during your session here. For more information, click here. or read the Privacy page.