Travel
10 of the Most Dangerous Destinations (& Which Ones Are Worth the Risk) Pickpockets working the crowds, fraudsters looking to clone your credit card and even modern day pirates working the high seas – yes, traveling the globe is a dangerous game.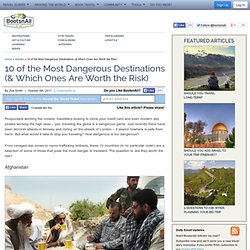 Just recently there have been terrorist attacks in Norway and rioting on the streets of London – it seems nowhere is safe from harm. But what would it take to stop you traveling? 8 Places in Europe That Still Feel 'Untouched' You stand in front of the guidebooks in your local bookstore with a sinking feeling of despair – how can there be so many; and all about Europe?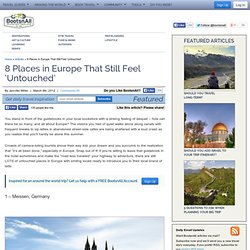 The visions you had of quiet walks alone along canals with frequent breaks to sip lattes in abandoned street-side cafes are being shattered with a loud crash as you realize that you'll hardly be alone this summer. Crowds of camera-toting tourists shove their way into your dream and you succumb to the realization that "it's all been done," especially in Europe. Snap out of it!
USA
Australia. Global Bucketlist. Africa. Asia. Europe. Travel Bloggers. General Travel.
---