Project Life
Just Make Stuff. Writing a blog post is usually one of the last things I do most days.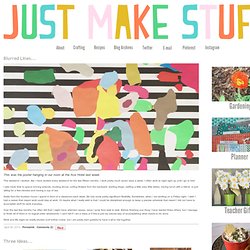 On nights that I teach, I usually write it before I leave for class. It's my goal, when I get home, to pretty much immediately fall into bed. Project Life 2012 : my title page, goals + products I'm using. Yesterday I finally started to tackle the project of making my Project Life title page.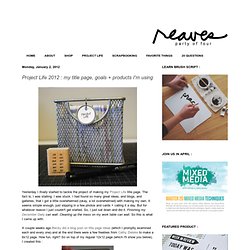 The fact is, I was stalling. I was stuck. I had found so many great ideas, and blogs, and galleries, that I got a little overwhelmed (okay, a lot overwhelmed) with making my own. It seems simple enough, just slipping in a few photos and cards + calling it a day. But for whatever reason I just couldn't get started. Steph's stuff: Project life - Week 2. I finally had a chance to finish last week's Project Life and take photos of it.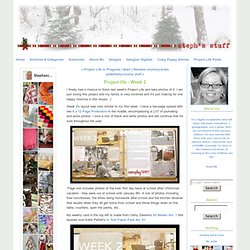 I am just loving this project and my family is very involved and it's just making for one happy momma in this house. :) Week 2's layout was very similar to my first week. I have a two-page spread with two 6 x 12 Page Protectors.