SEARCH METHOD
FreeCenter Search
RandomSearch
165.9Million blogs73.2Billion posts220Employees Tumblr lets you effortlessly share anything. Post text, photos, quotes, links, music, and videos from your browser, phone, desktop, email or wherever you happen to be. You can customize everything, from colors to your theme's HTML.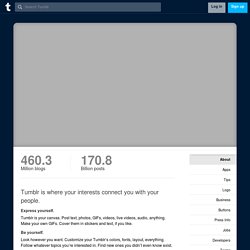 How-To: Handle expired access tokens - Développeurs Facebook
One of the most frequently asked for "How-To" requests from developers is how to handle invalid access tokens. Access tokens for users can become invalid due to various reasons. In most cases, they can expire if it's past the time specified by the 'expires' field (by default access token have a 2 hour lifetime). What many developers do not realize is that an access token can also expire if a user changes her password, logs out or if she de-authorizes the app via the App Dashboard. It is very important that your apps handle such situations.
Home : Study Guides and Literature Essays Study guides are offered for free by GradeSaver on novels, plays, poems and films ranging from Animal Farm to Yonnondio: From the Thirties. Each study guide includes essays, an in-depth chapter-by-chapter summary and analysis, character list, theme list, historical context, author biography and quiz.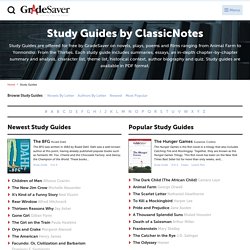 Why use just one search engine?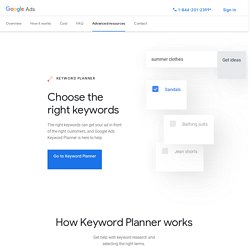 Search for new keyword or ad group ideas Keyword Planner is like a workshop for building new Search Network campaigns or expanding existing ones. You can search for keyword and ad group ideas, get historical statistics, see how a list of keywords might perform, and even create a new keyword list by multiplying several lists of keywords together. A free AdWords tool, Keyword Planner can also help you choose competitive bids and budgets to use with your campaigns.
Cloudworks Providing Managed Windows Hosting for your Business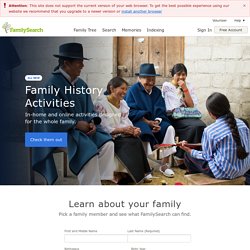 A helper number is an identification number that allows someone to use FamilySearch.org on behalf of someone else. People who already have an account on FamilySearch.org can see or edit their helper number in settings. Note: Members of The Church of Jesus Christ of Latter-day Saints have a default helper access number, which is the last 5 characters of their membership record number.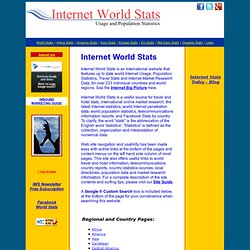 Internet World Stats is an International website that features up to date world Internet Usage, Population Statistics, Travel Stats and Internet Market Research Data, for over 233 individual countries and world regions. See the Internet Big Picture here. Internet World Stats is a useful source for travel and hotel stats, international online market research, the latest Internet statistics, world Internet penetration data, world population statistics, telecommunications information reports, and Facebook Stats by country. To clarify, the word "stats" is the abbreviation of the English word 'statistics'. 'Statistics' is defined as the collection, organization and interpretation of numerical data. Web site navigation and usability has been made easy with active links at the bottom of the pages and content menus on the left hand side column of most pages.
Internet World Stats - Usage and Population Statistics
Ask Database™ Solves the #1 Problem With Normal Surveys The ASK Database™ is an ideal resource for these answer-seeking professionals because it was created to solve one of the most aggravating problems you face when surveying customers and prospects … … how to tabulate, search and accurately INTERPRET open-ended survey questions. If you've ever conducted a survey, you know that the most interesting and valuable feedback comes from the open-ended questions. But open-ended questions are hard to tabulate. And even harder to analyze.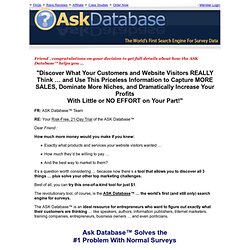 ASK Database - The Worlds First Search Engine for Surveys