GOVERNMENT
best political blogs | Blogging
FORCE Concepts's Blog - Law Officer Connect
Check Services Product Page
Welcome to our live police scanner audio feeds page. Here is where you will find links to live police and fire scanner audio feeds from across the America. New live police and fire feeds are added every 30-45 days.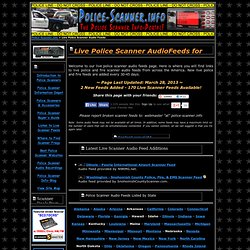 Live Police Scanners Online for Many U.S. Cities!
Home | Help | FAQs | Order by Catalog Animals Cars Computers Consumer Protection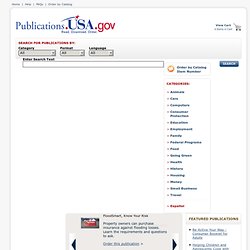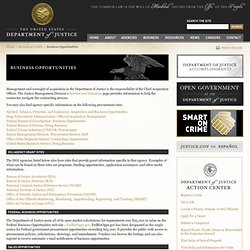 Notice to Vendors Regarding Sequestration On March 1st, as required by law, the President issued a sequestration order canceling approximately $85 billion in budgetary resources across the Federal government for the remainder of Fiscal Year 2013. Within the Department of Justice, sequestration will result in a reduction of over $1.6 billion from the Fiscal Year 2013 funding level. Vendors should be aware that the budget cuts imposed by sequestration may impact existing contracts/orders and will likely affect the award of new contracts/orders.
Business & Grants: Business Opportunities