Written Word Only
The Office of Letters and Light | Home
Long Story Short, an ezine for the advancement of writers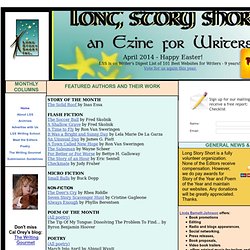 Don't miss Cal Orey's blog: The Writing Gourmet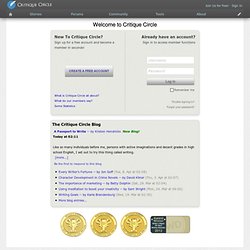 Fiery Furnace of Fun.... It's exactly how the title says. Loads of fun, bundle of laughs, and a place to put your stories, and give/receive crits for your work. Everyone is super kind and will always take pleasure in reading your work and critting it for you.
Critique Circle Online Writing Workshop
(WPF) • Index page
It is currently Sat Apr 12, 2014 6:23 pm View unanswered posts • View active topics Intuitive Healing This forum is for TESTING features before posting your work. PRACTICE here. Doodle to your heart's content.