Food
The Best Macaroni and Cheese I've Ever Made. We make a lot of mac and cheese at my house.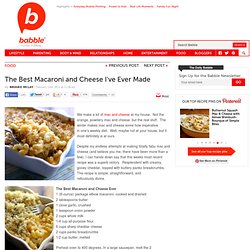 Not the orange, powdery mac and cheese, but the real stuff. The winter makes mac and cheese some how imperative in one's weekly diet. Mr. Kate Recipes. The Vegan Stoner. Homemade Raw Vegan Ice Cream Bars! & Veggie Wedgie - StumbleUpon. Yes, another ice cream recipe!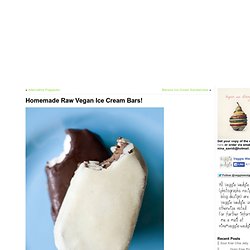 Funny that I am posting this today, because I started a juice fast this morning! I feel like I really need it because (believe it or not) I have been eating a lot of heavy vegan food lately…Good thing that ice cream does not go bad, coz these little guys will have to wait for me a while in my freezer Anyway, back to the ice cream! I got these cool molds to make ice cream bars at home and I wanted to make a raw vegan version of the classic ice cream I used to eat as a child. My favorite was the white chocolate covered chocolate ice cream! Finding Vegan.
---