Inspiration
Rookie
in&out fashion mag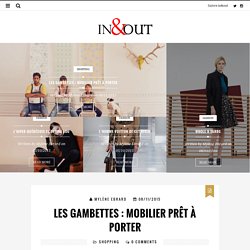 nicolas décembre 3, 2012 FASHION Certaines marques endormies ont le chic pour se donner de véritables électrochocs. Hedgren en est la preuve. La marque belge, spécialiste des sacs et autres outils de voyage, en plus d'ouvrir sont flagship au début de la célèbre rue Cambon, vient de signer une sublime collaboration avec Tony Spackman, directeur artistique de génie ancien de la [...] Mymy décembre 1, 2012 FASHION Notre but sur le blog est de vous parler de nos coups de coeur et des marques que nous affectionnons tout particulièrement.
BODIE and FOU - Award-winning inspiring concept store
Design Studio
Frenchy Fancy (frenchyfancy) sur Pinterest
Frenchy Fancy - Décoration d'intérieur
Les Confettis - Les petits billets festifs et colorés
La semaine Confettis #2 Pour ne manquer aucune info, suivez mes petits billets festifs et colorés aussi sur facebook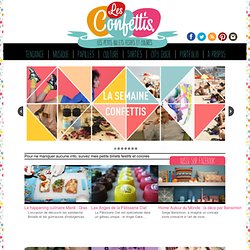 "-L'expo du tampographe, là, on la lui renvoie, faut l'emballer? -Nan mais c'est bon, c'est pas la peine, t'as qu'à scotcher ses trucs ensemble et les filer au transporteur sans protection, il doit s'en foutre, c'est un genre de punk à chien, tsé. -T'es certaine? Les transporteurs c'est des bourrins, ils balancent les colis sur le trottoir, ça risque de s'abîmer. -Mais non, bataille pas, scotche ce bordel et appelle UPS, je me tire en congés ce soir, il faut que tout soit fini aujourd'hui.
Le Tampographe Sardon
Cabinet of Curiosities
Intellectual Property (IP) is a term referring to a number of distinct types of creations of the mind. Intellectual Property laws gives the original creator of original works exclusive rights. Common types of Intellectual Property rights include copyrights, trade marks, service marks, patents, design rights and trade secrets. Supernatural Specimens Black Forest Relics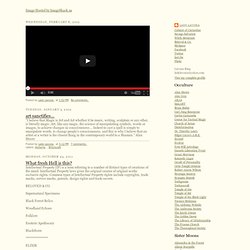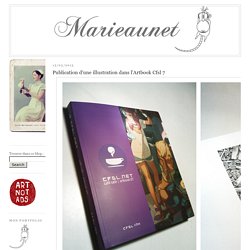 L'art et la manière d'émerveiller "185 artistes, 304 pages… et sixième récidive pour l'Artbook CFSL.net ! La communauté créative Café Salé vous propose une nouvelle fois son regard toujours neuf sur le monde : du jeu vidéo au roman de science-fiction, de la réalité au fantasmagorique, en utilisant toutes formes de techniques traditionnelles et numériques.
Marieaunet
Cancan d'antan - my own blog
Pour Norbert le beau-frère avec son sale caractère ! Grrrr ( A chacun son Noël // La sélection Interdite de Déception )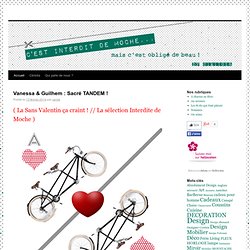 unnamed pearl
Design D'espace | AA13 / Blog Design & Architecture / Inspiration / Tendance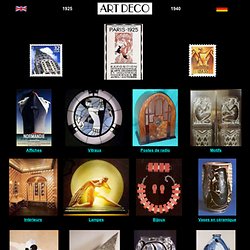 Art Deco - 1925-1940
L'Art Déco est un mouvement artistique qui commença en 1920 pour se terminer en 1939, et en réaction à l'Art nouveau. Il est extrêmement influent surtout dans l'architecture et le design, ainsi que toutes les formes d'arts plastiques. I'Art Déco tire son nom de l'Exposition internationale des Arts Décoratifs et industriels modernes qui se tint à Paris en 1925. Il s'est inspiré notamment d'autres civilisations: Maya, Egyptienne, Grecque ... Documents
The 2012 color of the year, PANTONE 17-1463 Tangerine Tango, a spirited reddish orange, provided the energy boost we needed to recharge and move forward. Emerald, a vivid verdant green, enhances our sense of well-being further by inspiring insight as well as promoting balance and harmony. Most often associated with brilliant, precious gemstones, the perception of Emerald is sophisticated and luxurious. Since antiquity, this luminous, magnificent hue has been the color of beauty and new life in many cultures and religions.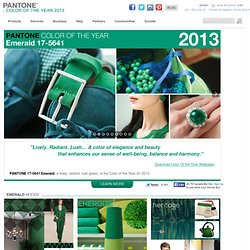 Emerald - Pantone Color of the Year 2013: - Color trends, color palettes , Pantone 17-5641 TCX.
Bresilophile, boutique de minéraux sur Paris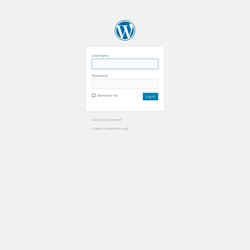 Jeannie Huang | design finds for the creative mind
Tasty Layers of Paper Ingredients In The Sandwich Book Polish designer Pawel Piortrowski designed The Sandwich Book to depict the tasty layers of a typical sandwich in a compact paper form. By alternating photos of ingredients with actual paper recreations, the artist uses each page of the book to convey the various textures and tastes, enclosed in a bread book jacket, of course.
les miscellanées de miss B.Ell
Garance Doré (garancedore) sur Pinterest
Make My Lemonade (makemylemonade) on Pinterest
Rumi Neely (rumineely) on Pinterest
Sweeet Tagada (sweeettagada) on Pinterest
Chers voisins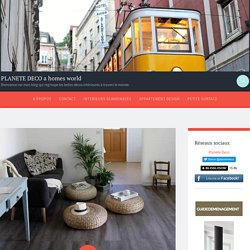 Les différents tons de blancs ont été utilisés pour rendre chaleureuse cette maison du nord est de Londres, ajoutés aux meubles chinés vous faisant vous sentir dans un véritable cocon. l White industrial-style in London Various shadesof white has been used for warmth this northwest London house, added to reclaimed furniture that makes you feel like you're cocooned. source : Living etc Qui a dit que la décoration devait être sérieuse?
PLANETE DECO a homes world | Bienvenue sur mon blog qui regroupe les belles décos intérieures à travers le monde.PLANETE DECO a homes world | Bienvenue sur mon blog qui regroupe les belles décos intérieures à travers le monde.
Lithographies anciennes et affichistes célebres | Le Pictographe
L'histoire de l'affiche publicitaire est intimement liée à celle de la lithographie. Ce mode d'impression est inventé par un compositeur et auteur de pièces de théâtre hongrois, Aloys Senefelder (1771 – 1834), qui cherche à imprimer lui-même ses partitions musicales à bas prix. Le procédé est basé sur le principe répulsif des corps gras et de l'eau, une pierre calcaire, une plaque de zinc ou d'aluminium servant de support à l'image. Dès 1816, une imprimerie lithographique ouvre ses portes à Paris. Cette technique permet la production et la diffusion d'images en grand nombre du fait de son faible coût. Très rapidement, les peintres et illustrateurs s'en emparent pour lui donner l'importance qu'on lui connaît aujourd'hui.
Society6 | Affordable Art Prints, iPhone Cases and T-shirts
The Coveteur
Clik clk – Blog D'inspiration : Graphisme, Photographie & Mode
i can explain!
Far Far Hill
Flora
Lady Oracle
Monsieur Design - Mozilla Firefox
Found Shit : Funny, Bizarre, Amazing Pictures & Videos - Page 16
Wear Palettes: STREET COLOR - Mozilla Firefox
decor8
Welcome
Designer Wallpapers™
Le blog deco, Décoration intérieur, mobilier et objet design
Lighting Design and Light Art Magazine
Face Hunter
Welcome
TrendsNow - Future Trends Magazine