Inspiration
Rookie. In&out fashion mag. BODIE and FOU - Award-winning inspiring concept store. Design Studio. Frenchy Fancy (frenchyfancy) sur Pinterest. Frenchy Fancy - Décoration d'intérieur. Les Confettis - Les petits billets festifs et colorés. Le Tampographe Sardon. Cabinet of Curiosities. Marieaunet. Cancan d'antan - my own blog. Untitled. Design D'espace | AA13 / Blog Design & Architecture / Inspiration / Tendance. Art Deco - 1925-1940. L'Art Déco est un mouvement artistique qui commença en 1920 pour se terminer en 1939, et en réaction à l'Art nouveau.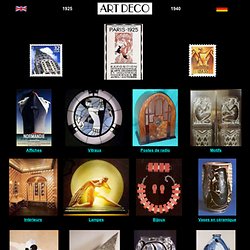 Il est extrêmement influent surtout dans l'architecture et le design, ainsi que toutes les formes d'arts plastiques. I'Art Déco tire son nom de l'Exposition internationale des Arts Décoratifs et industriels modernes qui se tint à Paris en 1925. Il s'est inspiré notamment d'autres civilisations: Maya, Egyptienne, Grecque ... Documents. Emerald - Pantone Color of the Year 2013: - Color trends, color palettes , Pantone 17-5641 TCX. The 2012 color of the year, PANTONE 17-1463 Tangerine Tango, a spirited reddish orange, provided the energy boost we needed to recharge and move forward.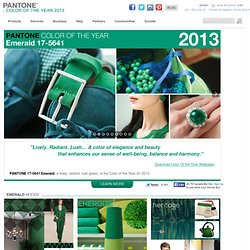 Emerald, a vivid verdant green, enhances our sense of well-being further by inspiring insight as well as promoting balance and harmony. Most often associated with brilliant, precious gemstones, the perception of Emerald is sophisticated and luxurious. Since antiquity, this luminous, magnificent hue has been the color of beauty and new life in many cultures and religions. Bresilophile, boutique de minéraux sur Paris. Jeannie Huang | design finds for the creative mind. Les miscellanées de miss B.Ell. M.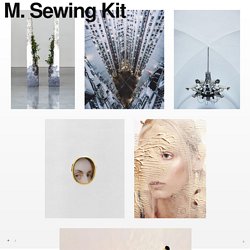 Sewing Kit Archive About Syndex Theme by Marc Kremers egomim: Garance Doré (garancedore) sur Pinterest. Make My Lemonade (makemylemonade) on Pinterest. Rumi Neely (rumineely) on Pinterest. Sweeet Tagada (sweeettagada) on Pinterest.
Chers voisins. PLANETE DECO a homes world | Bienvenue sur mon blog qui regroupe les belles décos intérieures à travers le monde.PLANETE DECO a homes world | Bienvenue sur mon blog qui regroupe les belles décos intérieures à travers le monde. Lithographies anciennes et affichistes célebres | Le Pictographe. L'histoire de l'affiche publicitaire est intimement liée à celle de la lithographie.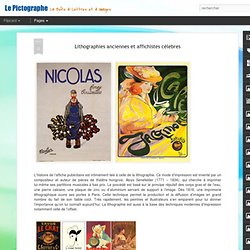 Ce mode d'impression est inventé par un compositeur et auteur de pièces de théâtre hongrois, Aloys Senefelder (1771 – 1834), qui cherche à imprimer lui-même ses partitions musicales à bas prix. Le procédé est basé sur le principe répulsif des corps gras et de l'eau, une pierre calcaire, une plaque de zinc ou d'aluminium servant de support à l'image. Dès 1816, une imprimerie lithographique ouvre ses portes à Paris. Cette technique permet la production et la diffusion d'images en grand nombre du fait de son faible coût. Très rapidement, les peintres et illustrateurs s'en emparent pour lui donner l'importance qu'on lui connaît aujourd'hui. Society6 | Affordable Art Prints, iPhone Cases and T-shirts. The Coveteur. Clik clk – Blog D'inspiration : Graphisme, Photographie & Mode.
I can explain! 16th Mar 2014 | 27,239 notes jimmyxjohnson: mrhalfheart: rucku: The Apple & The Snake Are you sure this is an apple and a snake ?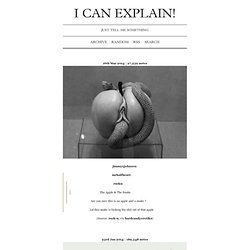 Far Far Hill. Flora. Lady Oracle. Monsieur Design - Mozilla Firefox. Found Shit : Funny, Bizarre, Amazing Pictures & Videos - Page 16. Wear Palettes: STREET COLOR - Mozilla Firefox. Decor8. Welcome. Designer Wallpapers™ Le blog deco, Décoration intérieur, mobilier et objet design. Lighting Design and Light Art Magazine. Face Hunter.
Welcome. TrendsNow - Future Trends Magazine.
---