Make: About
The maker movement's potential for education, jobs and innovation is growing
Dale Dougherty (@dalepd), one of the co-founders of O'Reilly Media, was honored at the White House yesterday as a "Champion of Change."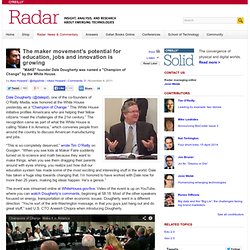 The Maker Movement: Young Makers and Why They Matter
Moving the Economy: The Future of the Maker Movement
youngmakersprogram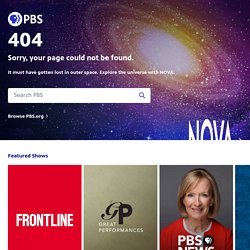 JEFFREY BROWN: Next, making the stuff of science and making learning about it more fun for kids. NewsHour science correspondent Miles O'Brien shows us how. MILES O'BRIEN: At first blush, it all seems so typically suburban.
Can DIY Movement Fix a Crisis in U.S. Science Education? | PBS NewsHour | June 29, 2011
Moving the Economy: The Future of the Maker Movement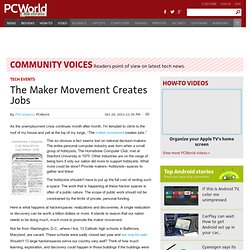 As the unemployment crisis continues month after month, I'm tempted to climb to the roof of my house and yell at the top of my lungs, "The maker movement creates jobs." This so obvious a fact seems lost on national decision-makers.
The Maker Movement Creates Jobs
Mark Frauenfelder, founder of BoingBoing.net, is a strong proponent of the DIY movement.
Maker Faire and the Growth of Do-It-Yourself