Games and stuff :)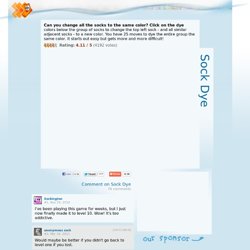 Coming soon: Another fine website hosted by WebFaction . If you are the owner of this website and weren't expecting to see this message, here are some potential causes and solutions: You recently created a new website record, but opened the URL before your changes were activated in the web server and DNS configuration. Wait a moment and refresh. You created a new website record without the current subdomain (for example, www ).
Sock Dye at Sock Dash
Regifting Robin
Qbox - Wisdom of the Ages. Free Online game
Cargo Bridge
** Thanks for the daily feature and frontpage! NeonRider is a fast paced reflex driving game. Drive your vehicule in the cyber world and try to finish the tracks as fast as possible. Change your bike color to stand on colored lines, collect bonus points and perform crazy flips! You will always be able to stand on blue lines.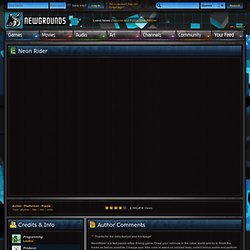 Neon Rider
Plumet 2 - fall as deep as possible in this fun skill game
Numz
Game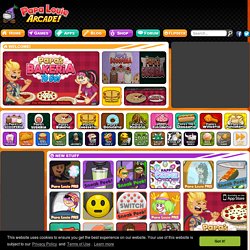 Papa Louie's Arcade : Home of Free Games like Papa's Pizzeria and Papa's Burgeria
Welcome to Flipline Studios!! Here you'll find all our latest and greatest games for your entertainment. Play our brawler western game called Cactus McCoy. Try our classics like the 2D platformer adventure, Papa Louie 2: When Burgers Attack! Or maybe try your hand at running a hot dog shop in Papa's Hot Doggeria or make cupcakes in Papa's Cupcakeria!
Papa's Pizzeria | Free Flash Game | Papa Louie Arcade
Rock Garden Deluxe | Free Flash Game | Papa Louie Arcade
Papa Louie | Free Flash Game | Papa Louie Arcade
Papa's Burgeria | Free Flash Game | Papa Louie Arcade
cache.armorgames.com/files/games/sieger-6833.swf
Multitask
www.explodingrabbit.com/media/flash/SmbcPreloader.swf
Interlocked Games