Special Education
What Most Schools Don't Teach. About CEC :: Main. Using Collaborative Strategic Reading. [This article has been archived.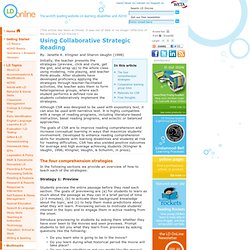 It was out of date or no longer reflective of the priorites of LD OnLine.] By: Janette K. Alternate Assessment and DLM. Autism. Cerebral Palsy. Tourettes Syndrome. Movingforward - Education Blogs by Discipline. PictureSET: Category. Scholarship on disabilities and the policies shaping university research. References Leonard, L.B. (1998).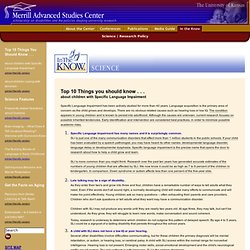 Children with specific language impairment. Cambridge, MA: MIT Press. Special Education News | specialednews.com.
---