Agencies
The Brooklyn Brothers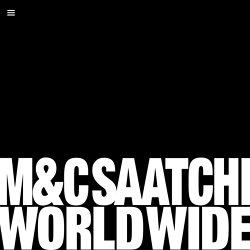 M&C Saatchi
We are committed to recruiting and investing in the best possible talent, in order to make our network as exciting, creative and progressive as it can be. If you share our philosophy and you have a desire to work with us, then please email globalrecruitment@mcsaatchi.com. We are also very proud of our graduate scheme.
Lowe And Partners Sites
GREY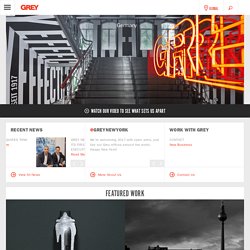 Close Video NEWS Big Account Wins Make Grey the 2013 Global Agency of the Year RECENT TWEETS @GreyGravy WE'RE HIRING Planning Director - New York Apply now Senior Digital Strategist - New York Apply now Tech Lead - New York Apply now Senior UX Designer – New York Apply now Senior Planner - New York Apply now Senior Digital Strategist – San Francisco Apply now Management Supervisor CRM – San Francisco Apply now Senior Analyst - New York Apply now Featured © 2014 Grey Group. A WPP Company LEGAL CORPORATE COMPLIANCE
Euro RSCG Worldwide
Publicis
Publicis Contagious Stuff - Home
Terms and Conditions Use of the Site Access to and use of this site are governed by these terms and conditions, as well as applicable laws, statutes, ordinances and regulations. By accessing this site, you agree to abide by the terms and conditions set forth below and acknowledge that any other agreements between you and us are superseded and of no force or effect. We reserve the right to change these terms and conditions at any time. You are responsible for regularly reviewing these terms and conditions so that you will be apprised of any changes.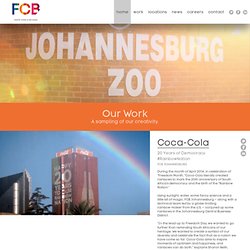 TBWA
Ogilvy Group
McCann Worldgroup
Dentsu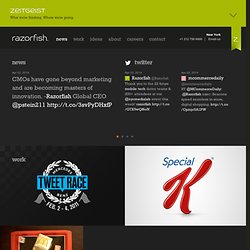 I hold a dual role within Publicis Groupe, serving as both active Chief Strategy and Innovation Officer at VivaKi — a global leader in digital advertising solutions — and Chair for leading digital agencies DigitasLBi and Razorfish. At VivaKi, my team and I focus on incubating new ideas, approaches, partnerships and models for the next generation of data-driven marketing, storytelling, brand rethinking and the next two billion customers (China and India). In order to achieve these goals, I am responsible for Emerging Opportunities and Partnerships for VivaKi/Publicis Groupe.