ENGLISH
Free English Handouts Gerard O'Neil : WELCOME TO MY BLOG.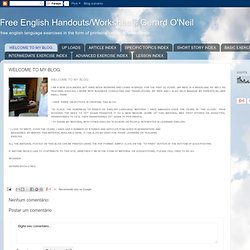 Páginas I am a New Zealander but have been working and living in Brazil for the past 20 years, (my wife is a Brazilian). As well as teaching English, I work with business consulting and translations. My wife and I also help manage my parents-in-laws small farm.
Top 100 English-Study Websites
*Todo o áudio dessa dica está aqui: * Hi, everyone!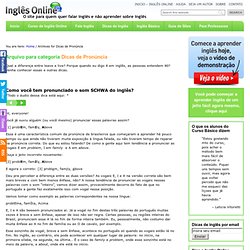 Dicas de Pronúncia | Inglês online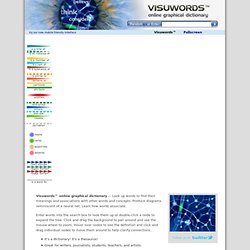 Visuwords™ online graphical dictionary — Look up words to find their meanings and associations with other words and concepts. Produce diagrams reminiscent of a neural net.
online graphical dictionary and thesaurus
English-Zone.Com Main Menu