Organic garden
v2i1vermi
Color Pictures of Mineral Deficiencies in Carrot Plants
Understanding Degree Days
Understanding Degree-days and Using them in Pest Management Decision Making Gabriella Zilahi-Balogh and Douglas G.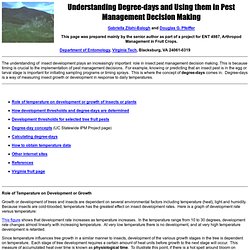 Crop Heat Units for Corn and Other Warm-Season Crops in Ontario
Home GardenSpinach
Heat Unit Calculator - HORT410 - Vegetable Crops - Department of Horticulture and Landscape Architecture - Purdue University
Heat Unit Calculator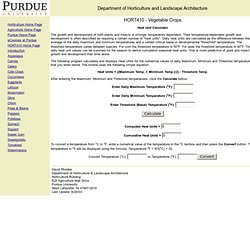 Home > ATTRA's Master Publication List The following list contains more than 300 easy-to-read titles covering organic production, livestock, horticultural crops, business and marketing, farm energy, water and pest management and more. Our publications are written by our sustainable agriculture specialists, who are experts in their fields, and are meant to help farmers, ranchers and others involved in sustainable agriculture.
unnamed pearl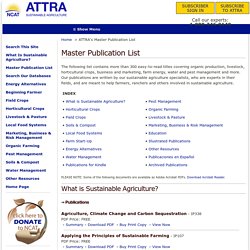 Organic Farming Compliance Handbook
The OrganicDataBank.info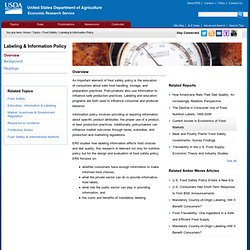 USDA Briefing Room - Food Safety: Labeling and Traceability
An important element of food safety policy is the education of consumers about safe food handling, storage, and preparation practices. Policymakers also use information to influence safe production practices. Labeling and education programs are both used to influence consumer and producer behavior.
We learnt this the hard way even though we planted what we thought were supposed to be "frost resistant" varieties.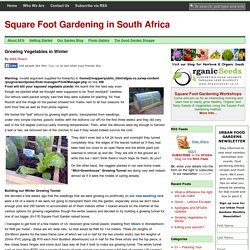 Square Foot Gardening in South Africa | Growing Vegetables in Winter
Top 10 vegetables to grow over winter
3 PEAS AND PEA SHOOTS For a late spring crop, it's worth trying sowing seeds now, especially in mild areas. If you sow direct into the ground, plant them one inch deep and relatively closely at about one inch apart, to make up for a higher loss rate.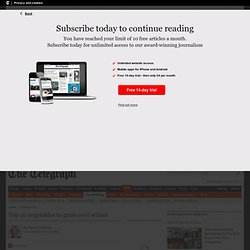 Square metre beds 2010-progress report | Grow Organic Food
This is a continuation of the square metre bed trials started last year.