Technology news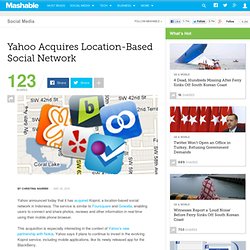 Yahoo Acquires Location-Based Social Network
Yahoo announced today that it has acquired Koprol, a location-based social network in Indonesia. The service is similar to Foursquare and Gowalla, enabling users to connect and share photos, reviews and other information in real-time using their mobile phone browser. This acquisition is especially interesting in the context of Yahoo's new partnership with Nokia. Yahoo says it plans to continue to invest in the evolving Koprol service, including mobile applications, like its newly released app for the BlackBerry.
Joins Yahoo! - Koprol Blog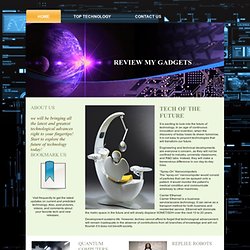 ReviewMyGadgets Blog
About Us we will be bringing all the latest and greatest technological advances right to your fingertips! Start to explore the future of technology today! Bookmark Us Visit frequently to get the latest updates on current and predicted technology.
Gadget Blog
Last month I tried out a new concept that I only considered due to my heavy traveling (flying almost every week now): using a man-bag. For my virgin man-bag experience I chose the Samsonite Should Bag. In short, I wish I thought of this earlier! Why use a man-bag?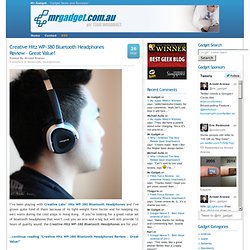 ***Articles and Blog-Posts***