Games
play Nintendo 8-bit games online (no download required)
Into Space 2 - Free Online Action Games from AddictingGames
Zelda - Oracle of Ages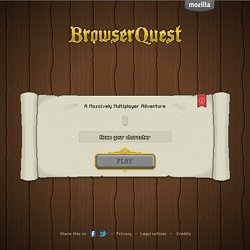 or reset your character All your items and achievements will be lost. Are you sure you wish to continue? cancel - click anywhere to close -
BrowserQuest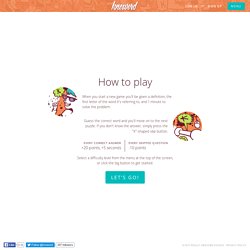 Knoword - Expand your vocabulary
Knoword is a quick thinking game that helps boost vocabulary, spelling, speed of thought, as well as increasing analytical, observational and typing skills. When you begin, you will be greeted with a single letter. Underneath will be a dictionary definition to a word, which will begin with the letter in the box.
choke flash game
!!!DROPKICK THE FAINT!!!
SNESbox.com - play SNES games online!
- StumbleUpon
Sugar Sugar
- StumbleUpon
- StumbleUpon
Fetchfidos Free Online Games - Eskiv - StumbleUpon
- StumbleUpon
- StumbleUpon
- StumbleUpon