Funny
must read this troll « Tehnikonline.ro
Notecard Wisdom - Trollzy
The Bureau of Communication - Fill-in-the-blank Correspondence
Endless Fun!
- StumbleUpon
LOL, Damn! & Funny pictures,Amazing photos,Awesome videos
11 Awesomely Incorrect Test Answers from Kids from Youre Doing It Right
The End
Funny Siri Commercial Parody Fight Between Husband And Wife
Like the stickers? Get a sticker! Born Again Pagan EXCLUSIVE design.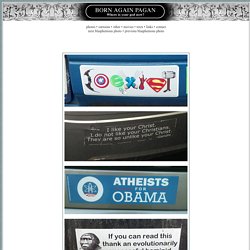 Non-Secular Bumper Stickers - Born Again Pagan
Its Time To Get Classy
The Freedom Square of Internet
E-mails from an Asshole
From Mike Partlow to *********@*********.org: Hey, I couldn't help but notice your ad looking for a Comanche. I don't have one, but seeing as it is such a rare car I figured I'd help you out and put you in touch with a friend of mine who is selling his. Would you like his contact information?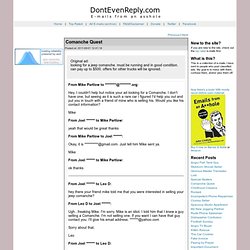 Jenny vs. Spencer - StumbleUpon
Tingle's Rosy Rupeeland was released only in Japan and Europe, never making it to the USA due to lackluster sales. Surprisingly, the game was well-received among those who did play and review the game. You play as Tingle, a 35-year-old (and single) man lost in the world. Guided by the mysterious figure Uncle Rupee, Tingle fills a mystical spring with money and gain access to the wonderful Rupeeland, a paradise where nobody has to work.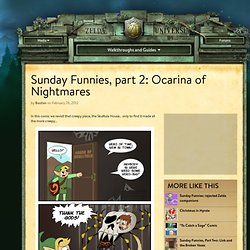 - StumbleUpon
- StumbleUpon
How Long Does a Queen Last? | Super Mega Trolled - StumbleUpon
Yer Spot On (51 pics) & EmpireFun - photos, videos, pictures, fun!
Latest - StumbleUpon
- StumbleUpon
EVIL GUIDE PLAN - StumbleUpon
Funny Photos - Funny McDonalds Job Application