Sexisme et politique
Get flash to fully experience Pearltrees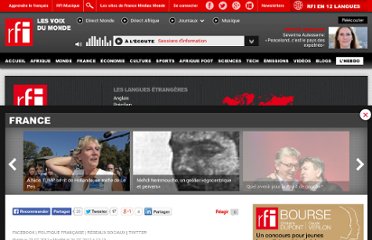 Le journaliste d'Europe1 pensait-il vraiment faire de l'humour en débutant son interview de la sorte avec la ministre Fleur Pellerin : « Savez-vous vraiment pourquoi vous avez été choisie? Parce que vous êtes une belle femme issue de la diversité? […] Que vous êtes un signal fort donné aux marchés asiatiques? » « Ça commence très, très mal » s'est contentée de sourire la ministre. On se plait à imaginer le style de questions qu'on pourrait poser à ce journaliste sur le même ton, mais est-il nécessaire de continuer à déraper sur la planche abondamment savonnée par ce M.
Some 82 percent of sexually active, reproductive-age women have taken the pill at some point Photograph by Keith Brofsky/Thinkstock Images. The Obama administration recently issued a mandate requiring all employers to cover prescription birth control under company health plans. Arizona legislators recently introduced a bill that would allow some employers to opt out. That's not terribly exciting.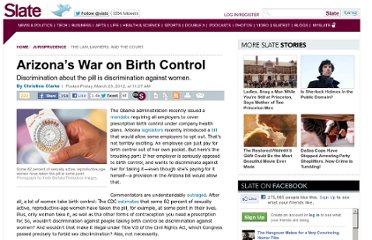 Women are not represented everywhere in politics. Photograph: Abir Abdullah/EPA Thursday will mark the 101st International Women's Day (IWD) with thousands of events planned across the world to mark the occasion. Last year, we looked at the pay gap between men and women but thanks to a great new piece of research by the Inter-Parliamentary Union and UN Women , we've decided to focus on how women are progressing in politics worldwide. Where are women MPs making their mark and which countries have the best gender representations in politics?
Slutwalk protests spread around the world last year in response to comments from a Canadian police chief. Photograph: Jeff J Mitchell/Getty Images Europe Turn back the clocks and rewind history for International Women's Day today. This marks the first era in living memory that British women's freedoms have gone into reverse, as women pay the heaviest price for government policies.
"Il ya deux têtes de turc dans le gouvernement", commente sobrement un député UMP. "C'est Montebourg et Duflot", avoue-t-il. Car après avoir été raillée pour être venue en jeans le jour de son investiture au ministère du Logement, Cécile Duflot est devenue la cible fétiche de l'opposition. La droite s'en prend à la jeune ministre car c'est une "arriviste", qui doit sa place à un accord, assure un député UMP. Ainsi, les incidents se multiplient. En témoigne la séance parlementaire du 17 juillet où la ministre socialiste a essuyé quelques remarques machistes de l'opposition pour avoir porté une simple robe à fleurs.