Dessert recipes
baked pumpkin and sour cream puddings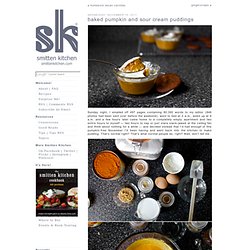 Sunday night, I emailed off 497 pages containing 80,392 words to my editor (846 photos had been sent over before the weekend), went to bed at 2 a.m., woke up at 6 a.m. and a few hours later came home to a completely empty apartment and two entire hours to myself — two hours to nap or just stare slack-jawed at the ceiling fan and think about nothing for a while — and decided instead that I'd had enough of this pumpkin-free November I'd been having and went back into the kitchen to make pudding. That's normal right? That's what normal people do, right? Wait, don't tell me.
One-Ingredient Ice Cream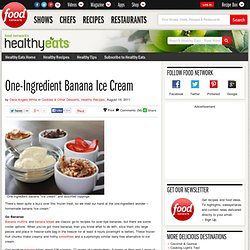 One-Ingredient Banana Ice Cream by Dana Angelo White in Cookies & Other Desserts , Healthy Recipes , August 19, 2011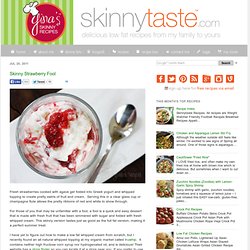 Fresh strawberries cooked with agave get folded into Greek yogurt and whipped topping to create pretty swirls of fruit and cream. Serving this in a clear glass cup or champagne flute allows the pretty ribbons of red and white to show through.
Skinny Strawberry Fool | Ginas Skinny Recipes
This is not only the fastest pie I know how to put together (it's even faster if you use a frozen pie shell), it is also the most satisfying. Served with a little whipped cream, or some vanilla ice cream, it is summer on a plate.
World's Easiest Pie : Ruth Reichl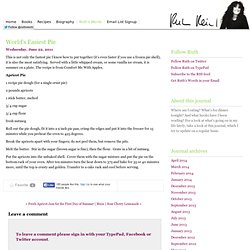 Healthy Recipe Essentials: Fruit Crisp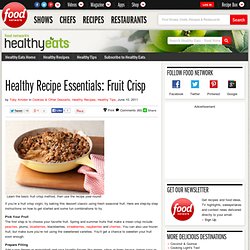 Learn the basic fruit crisp method, then use the recipe year-round!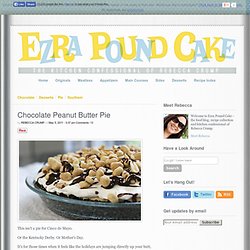 This isn't a pie for Cinco de Mayo.
Chocolate-Peanut Butter Pie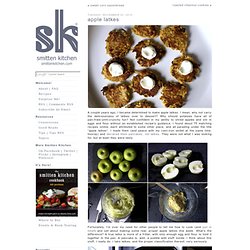 A couple years ago, I became determined to make apple latkes. I mean, why not carry the deliciousness of latkes over to dessert? Why should potatoes have all of pan-fried-until-crunchy fun? Not confident in my ability to shred apples and stir in eggs and flour without an established recipe's guidance, I found about 75 matching recipes online, each attributed to some other place, and all parading under the title "apple latkes". I made them (and peace with my cast-iron skillet at the same time, hooray) and declared them pancakes, not latkes .
apple latkes
20 people like this article Click a Star to Rate This Recipe Serves 8 | Hands-On Time: 15m | Total Time: 2hr 00m
Sweet Potato Pie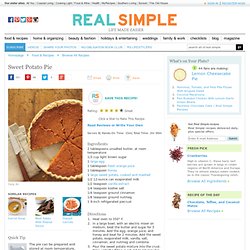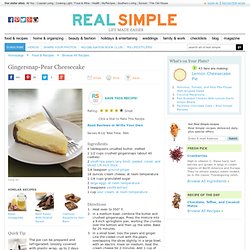 Gingersnap-Pear Cheesecake
23 people like this article
10 people like this article
Applesauce Spice Cake
Indian Pudding
7 people like this article Click a Star to Rate This Recipe Serves 8-12 | Hands-On Time: 25m | Total Time: 3hr 30m
Easy Chocolate Croissants
67 people like this article Click a Star to Rate This Recipe Makes 8 croissants | Hands-On Time: 05m | Total Time: 20m
Pumpkin Cheesecake
90 people like this article
1 people like this article Click a Star to Rate This Recipe Serves 4 | Hands-On Time: 10m | Total Time: 10m
Frozen Yogurt Sundae With Bananas and Chocolate Sauce
Raspberry Pinwheels
Croissant and Chocolate Bread Pudding
Easy Key Lime Pie
chocolate-peanut spread
Peach Crisp
Dessert Napoleon
Fruit Danish
Butter, Sugar, and Strawberry Sandwiches
Raspberry S'mores
Blueberry Cobbler
Hot Chocolate Cake
Esther Fox's Bread Pudding
Chocolate Bread Pudding
Easy Ice Cream Cake
Maple Baked Apples
Apple Cake With Caramel Glaze
Apple Pan Charlotte
Apple Kuchen
Cinnamon and Sugar Tortilla Strips
Baked Apple with Crisp Topping Recipe : Sunny Anderson