Cosas Divertidas
Vroom 5: Súper camiones extravagantes y un nuevo Abarth 595 | Vroom. Llega una nueva edición de las mejores noticias del mundo sobre ruedas.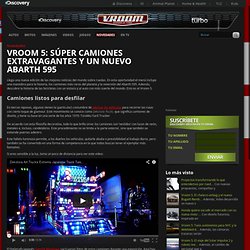 En esta oportunidad el menú incluye una maniobra para la historia, los camiones más raros del planeta y la reversión del Abarth 595. Además, descubre la historia de las bicicletas con un vistazo y al auto con más suerte del mundo. Esto es el Vroom 5. 20 More GIF Reactions to Real-Life Situations. I'm sure you guys can identify with a lot of these.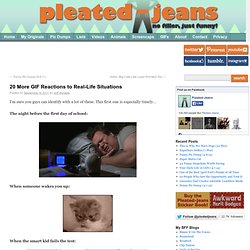 This first one is especially timely… The night before the first day of school: When someone wakes you up: When the smart kid fails the test: When you need to use the bathroom and people are in your way: 20 GIF Reactions to Real-Life Situations (9.26.11. Here's a fresh round of animated GIFs that perfectly characterize how it feels when we encounter these everyday scenarios.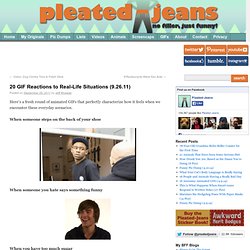 When someone steps on the back of your shoe When someone you hate says something funny When you have too much sugar When you see your ex after the breakup When you're in the back seat and the front windows are down. Facebook. El espíritu de los cínicos. Wall Photos.
---