Crafts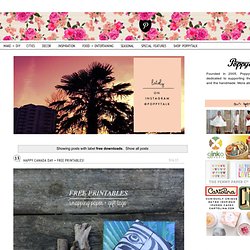 Making wrapping paper for special ocassions is one of my favourite things to do. In fact I have featured a few I've made in the past, here, here and here. And so this Mother's Day I thought to not only share another, but to show you how I make them. It's fairly simple if you're familiar with Illustrator (my adobe app of choice), but could be translated using photoshop as well. In fact it's so simple, it might not even be a real tutorial.
free downloads
I saw this wreath over at Design Sponge and loved everything about it. But I took the idea and decided to make this felt heart wreath for my self. It is the perfect Valentine's Day Craft and although a bit time consuming…it really easy to make.
Valentine Heart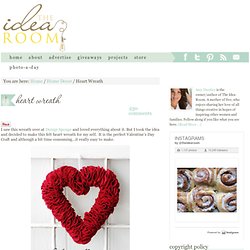 Free Exclusive HowDoesShe Printables
ScrapbookSteals.com™ ~ Best deals on scrapbook supplies, kits, paper, ribbons and albums with a daily dose of scrapbooking ideas
A Monstrous Good Time |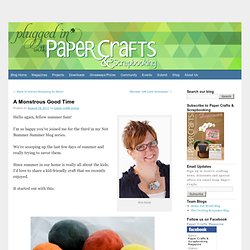 Kim Kesti Hello again, fellow summer fans! I'm so happy you've joined me for the third in my Not Bummer Summer blog series. We're scooping up the last few days of summer and really trying to savor them. Since summer in our home is really all about the kids, I'd love to share a kid-friendly craft that we recently enjoyed. It started out with this:
Crafting Confessions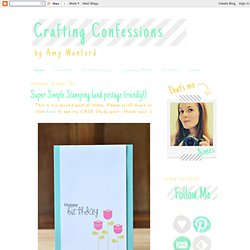 Hey! Happy Monday! It's the start of another working week (the last one for me before the Easter holidays!) and it's also time for another Top Dog Dies project and this week we're teaming up with Authentique Paper! This isn't your typical blog hop, but one that's lasting all week! Be sure to pop across the the Authentique blog and Facebook page every day this week for fabulous projects featuing the perfect pairing of Authentique papers and Top Dog Dies dies.
Designs by Jax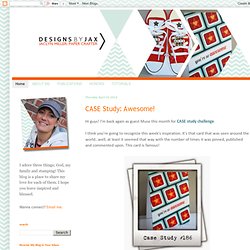 Hello. I'm back. Have you seen that Technique Tuesday has released several new items, including new DIES?! I squealed in delight when I saw there were going to be matching dies. I'm serious.
This is my third post for the day. For my Clear & Simple Stamps and Wplus9 posts, scroll on down. This is it! The final round of Gallery Idol!
Gallery Idol - FINAL ROUND!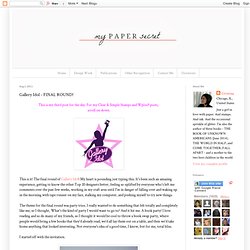 Our Change of Art
Before I get to my card, I just want to let you know that I have reduced the price of the boxes I am selling to $60, including shipping. You can see the contents HERE on Facebook. Today's card is a clean and simple one for sure!
My Favorite Homemade Teacher's Gift | boredmommyblog.com
I did one of these paper lunchbag book teacher gifts last year, for my son's grade one teacher . I wish I could claim the idea as my own but I cannot – I found this fab idea here . This year, I decided to make one for my four year old daughter's JK teacher, who will not be her SK teacher next year because she's having a baby. She was also my son's SK teacher, and we adore her. Actually, every parent that is lucky enough to have her as their child's teacher adores her.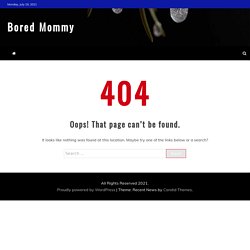 Rainboots Tutorial by Diva Jen Matott
Well, I have declared tutorial week on the blog here! I am taking over and posting projects that you, our fans, have asked how to make! These rainboots (pictured below) were created by Design Team Diva Jen Matott for Nikki's CHA Winter booth this year. Jen loves to alter stuff and she came up with these on her own!! And remember these are made out of a 12 x 12 sheet of paper, so they LOOK big, but they really aren't! Ok, here we go!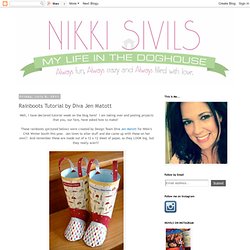 Zoology!!! (23)