Skins
Punk Labs. An important BumpTop announcement.
RemoteVirtualDesktop
Themes for Aston. Aston desktop themes, plugins, AltDesk skins, icons, wallpapers for your desktop. Download ChamelonOS | ChameleonOS. The current alpha release can be downloaded from the Unity Linux mirrors: unity-linux.org/mm/mirrorstatus.html Please select the mirror nearest to you geographically.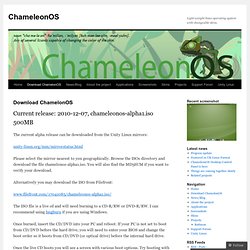 Browse the ISOs directory and download the file chamelonos-alpha1.iso. You will also find the MD5SUM if you want to verify your download. Alternatively you may download the ISO from Filefront: XP Themes, Vista Themes, XP Logins, XP Boot Screens, Desktop Themes, Wallpapers, Screensavers.
---