Illustration
Lina Dudaite :: me
rafael lópez studio
Kike de la Rubia
Елена Дробышева (Elena Drobysheva) | Art&Tatucya
Isabel Hojas
James Davies Illustration
Pamela Zagarenski
Lucía Serrano
Facebook
Portfolio > Children's books
Roger Olmos
Estrellita Caracol | Ilustración | Collage
Estrellita Caracol | Ilustración | Collage
gabriel pacheco
gabriel pacheco
Pinterest
Catrin Welz-Stein
Kostas Kiriakakis | "Welcome to the somewhat fickle visual landscape of one Kostas Kiriakakis"
MUSED | Kostas Kiriakakis
'Mused' is something of a day-dreaming journal with a twist and you can read it here online. Links to the stories below.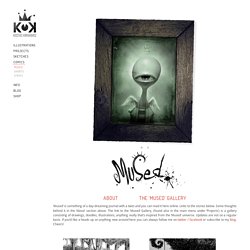 Patricia Lopez Latour
Master of Pen and Ink: The Monumental Drawings of Manabu Ikeda
History of Rise and Fall. 6.5′ x 6.5′, pen & acrylic ink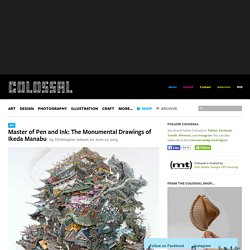 Kim, Ji-Hyuck
ギャラリー | 小池葉月
Nuran Balcı Özekçin on Behance
Lucia Rafanelli - paintings & interior decorations
Katarina Ilkovic illustration - Portfolio
Marie-Eve Tremblay + Colagene, Illustration Clinic
Picasa Web Albümleri - Päivi Räihä
Kristina Digman
Kristina Digman | Astrid Lindgren
Kristina Digman was born in Gothenburg in 1959. After studying at a number of art schools in Stockholm and at the Royal Danish Academy of Fine Arts in Copenhagen, she has worked as a painter, sculptor and graphic designer. She has also done restorative work.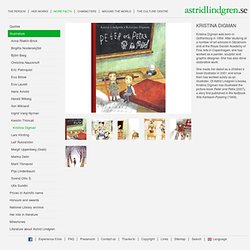 ::::::: orensztajn ::: ilustración :::::::
Svjetlan Junaković - illustrator & painter
Chloé Rémiat : Portfolio : Portfolio
Chloe Remiat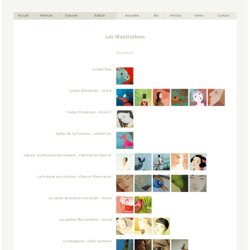 Claire Degans, artiste peintre, illustratrice, Montpellier
Le lapin bleu
Cecilia Varela
alessandrapsacharopulo
Valeria Cis on Etsy
Valeria Cis
Community for Contemporary Art - Anna Silivonchik
Art - Whimsical
KIM JI HYUCK
Kim, Ji-Hyuck(김지혁)(hanuol)...
Marina Seoane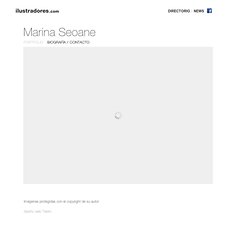 Hola, estúpido monstruo peludo. Editorial Bromera.
SUEÑOS
Zhichao Cai on Behance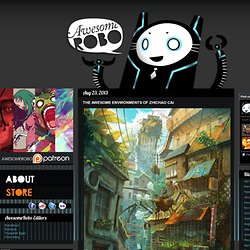 Art director Zhichao Cai (aka Trylea) uses no tricks or photocomping in his amazing, ridiculously vertical compositions, featuring incredibly pushes perspectives, impossible architecture and a plethora of detail to scour for in his incredible digital painted illustrations. As an art director at the Hangzhou, China based Gamecox, his emphasis is on creating striking worlds via his knack for environment painting, which he's really damn good at. Zhichao uses personal narratives to give thematic direction to his pieces, including crafting lore including projects like his personal set of paintings titled Legend Of Yunzhong, featuring five kingdoms based off of 5 elemental powers (All after the break).
The Awesome Environments Of Zhichao Cai
:: Rebeca Luciani:: Illustrator::
Gabriella Barouch Illustration
Художница Анна Силивончик - Живопись Графика
Sans titre | Flickr - Partage de photos !
Aimar ilustrado
Illustration Agency : children's books : advertising : editorial : design
Illustration Agency : children's books : advertising : editorial : design
Oglądam, czytam i jeszcze raz wpatruję się w to małe wydawnictwo w niebiesko- kremowej okładce i stwierdzam, że niektóre książki się nie starzeją. Zatem warto o nich wspomnieć pod koniec kolejnego, mijającego roku.
Zakładka do książki,
raquel echenique ilustraciones
illustration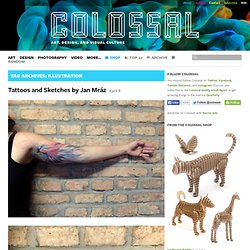 Since late last year Swiss artist Tobias Gutmann has been traveling the world with his portable analog portrait booth dubbed the Face-o-mat. Customers take a seat in front of a small window, much like a photobooth, and then adjust some levers to determine how their portrait will look: color or black and white, natural or facelift, classical or avant-garde. Then, for a small fee, Gutmann works his illustration magic and creates a strange abstract portrait in less than three minutes. In the last few months the Face-o-mat traveled some 25,000 miles (40,514km) with stops in Stockholm, Milan, Dar es Salaam, Tokyo and London. Gutmann often repaints the facade of the machine to match the local language, and recently rebuilt the entire machine using MDF (Medium-density fibreboard) to make it more durable. You can follow further Face-o-mat adventures on Facebook and you can see some of the over 700 poraits Gutmann has illustrated over on Tumblr.
Traders ready to changehange your trading. Develop a daily stock trading plan for action on the goal that will help your trading effortsMarket trading swingsWhen a trader undergoes an emotionally harrowing loss, many of the factors associated with that stock trade become associated with the emotional painThe market you are about to tradeYou should know which investment reports affect markets you trade and by how much, and you should know when they are coming outResearch market.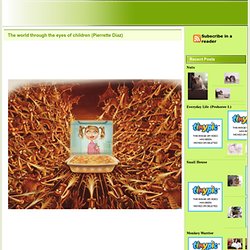 Рисунки художника Sam Nielson (71 фото - 10,06.Mb
眼技_来自櫻桃小丸子的图片分享
国外手绘_来自麦霁子的图片分享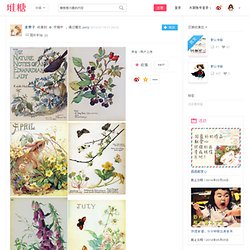 堆糖网 分类 首页
日本插画师Yuji Hasegawa。好喜欢这种风格_来自咸蛋里没凹凸曼的图片分享
堆糖网 分类 首页 热门
【插画】村松诚笔下的猫,送给所有喜欢猫的人。_来自咸蛋里没凹凸曼的图片分享
美国自由艺术家Cathy Johnson的手绘本,一个…_来自麦霁子的图片分享
堆糖网 分类 首页
插画 色彩_堆糖图片专辑
兔萌_堆糖图片专辑
December 2011
SHANE PRIGMORE
The Little Owl