WebFeatures
Digital curation is the selection, [ 1 ] preservation , maintenance, collection and archiving of digital assets. [ 2 ] [ 3 ] Digital curation establishes, maintains and adds value to repositories of digital data for present and future use. [ 2 ] This is often accomplished by archivists, librarians, scientists, historians, and scholars. Enterprises are starting to utilize digital curation to improve the quality of information and data within their operational and strategic processes. [ 4 ] Successful digital curation will mitigate digital obsolescence, keeping the information accessible to users indefinitely. The term curation in the past commonly referred to museum and library professionals.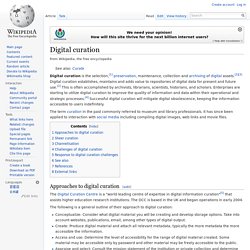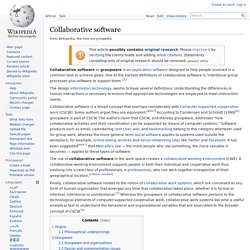 Collaborative software or groupware is application software designed to help people involved in a common task achieve goals. One of the earliest definitions of collaborative software is 'intentional group processes plus software to support them.' [ 1 ]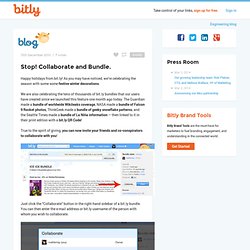 Happy holidays from bit.ly!
Stop! Collaborate and Bundle.
Steven Rosenbaum is a curator, author, filmmaker and entrepreneur.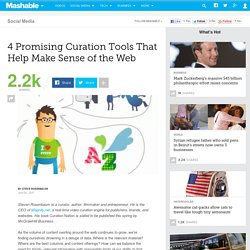 «Люди не являются островами в открытом океане». Это высказывание успешно можно использовать особенно в том случае, если вы — дизайнер или разработчик. Несмотря на существование платных средств, как Basecamp и Zimbra , вы можете использовать ещё и бесплатные, которые, пожалуй, не уступают платным (а порой и обгоняют их).
14 бесплатных Web-приложений для совместной работы / Разработка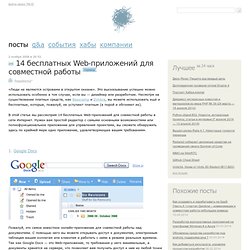 5 Web Technologies and Trends to Watch in 2011
In 2010 we saw the rise of HTML5 , the maturation of CSS3 , the release of Rails 3.0 , and the widespread adoption of the @font-face selector (part of CSS3) — among other things .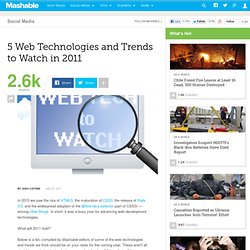 BigQuery - Google Code