Technology
Fiber
100 times faster Internet comparison is based on average American download speeds of 5.8 Mb/second according to Akamai's State of the Internet 4Q2011, where Google Fiber offers up to 1,000 Mb/sec download and upload. Actual Internet speed may vary. Go to the Google Fiber Help Center for further details.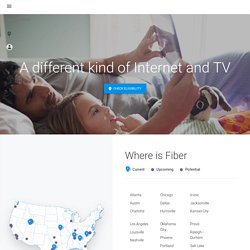 Depuis quelques semaines, les propriétaires d'un téléphone mobile équipé du système Android peuvent télécharger gratuitement un logiciel baptisé Serval. Malgré une arrivée discrète, celui-ci pourrait bouleverser le marché de la téléphonie et remettre en cause le contrôle étatique des réseaux. Pour l' installer , il faut d'abord "rooter" son téléphone, c'est-à-dire désactiver les verrouillages imposés par les opérateurs. Dès lors, Serval permet à un groupe de mobiles de se connecter directement, sans carte SIM ni antenne relais. Il fonctionne selon le principe d'un maillage ( "mesh" ) consistant à créer des réseaux temporaires et mouvants, entièrement décentralisés.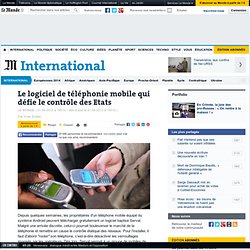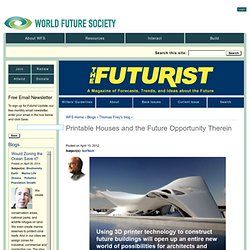 All the way back in March of 2004, working in his laboratory at the University of Southern California in San Diego, Dr. Behrokh Khoshnevis, was working with a new process he had invented called Contour Crafting to construct the world's first 3D printed wall. His goal was to use the technology for rapid home construction as a way to rebuild after natural disasters, like the devastating earthquakes that had recently occurred in his home country of Iran. While we have still not seen our first "printed home" just yet, they will be coming very soon. Perhaps within a year. Commercial buildings will soon follow.
Printable Houses and the Future Opportunity Therein
Make.a.Mind-Controlled.Arduino.Robot