Projects
OpenELIS Global
OpenELIS Global Informational Sites OpenELIS Global Website: http://openelisglobal.org Public Blogs for OpenELIS Global Configurations: Development Task Manager: OpenELIS Global Task List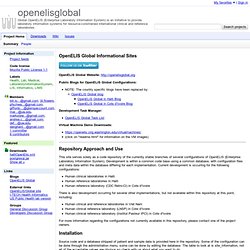 openelisglobal - Global OpenELIS (Enterprise Laboratory Information System) is an initiative to provide laboratory information systems for resource-constrained international clinical and reference laboratories.
OpenELIS Implementation in Haiti
Specimen Rejection (NonConformity)feature - This new module allows users to reject a specimen and remove it from the sample processing workflow. Users can indicate why it was rejected, which department it was rejected in, and who authorized the rejection. First of all, you'll find a new menu item for NonConformity: When you go to the NonConformity page, you will see a field to enter the accession number of the sample you want to mark as Non Conforming.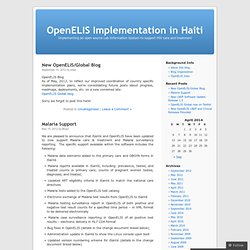 isante - Open Source EMR
iSanté Haiti Internal Site