Social media
Clothes Site Moxsie Lures Future Employees With Foursquare-Style System
Jetting off to Paris and Milan to handpick the latest fashions is a pretty glamorous gig--if you can get it. So here's a more attainable goal for wannabe fashionistas: Become a virtual buyer on Moxsie, a "community-driven" startup that sells clothing, shoes, and accessories crafted by independent designers. Two months ago, Moxsie began posting pictures and videos of sample products on Twitter during the company's regular merchandising meetings, and allowing its 115,000 followers to send instant feedback on which fabrics, colors, and designs they like or dislike. Moxsie then uses their input to decide which products to stock up on. Now, as of today, Moxsie is introducing a badge system (a la Foursquare) that it's hoping will inspire more of its fans to get more involved in the buying process.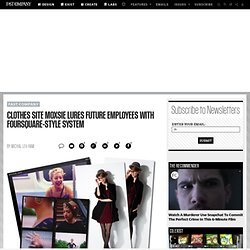 The Decade's 10 Best Digital Ad Campaigns | Slideshows
ZXing (pronounced "zebra crossing") is an open-source, multi-format 1D/2D barcode image processing library implemented in Java, with ports to other languages. Our focus is on using the built-in camera on mobile phones to scan and decode barcodes on the device, without communicating with a server. However the project can be used to encode and decode barcodes on desktops and servers as well.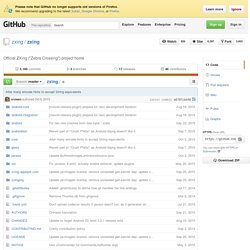 Why Be Social? | Always be Social
Youtube Marketing & SEO | Tips & News for Youtube Marketing & SEO
This interview is part of our ongoing series related to The Influence Project. Creating a random viral moment is as rare as getting struck by lightning, but Justine Ezarik has found a way to routinely bottle the juice and light up the Internet. With over 300 million YouTube views, the coal miner's daughter and social media savant is a double-live platinum new media star.
iJustine on Converting 300 Million YouTube Views Into a Network of Fans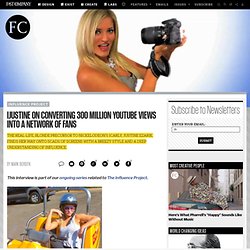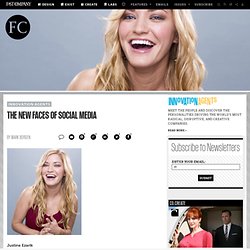 The New Faces of Social Media
Justine Ezarik" /> Justine Ezarik (aka iJustine) has more than 300 million video views and corporate clients from GE to Intel to Mattel. Justine Ezarik -- known on the web as iJustine -- posted a video on YouTube this past spring about her desire to live a healthier life.
Introducing Deals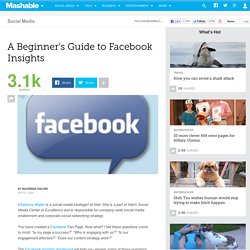 Ekaterina Walter is a social media strategist at Intel. She is a part of Intel's Social Media Center of Excellence and is responsible for company-wide social media enablement and corporate social networking strategy. You have created a Facebook Fan Page. Now what?
There is so much rock and roll going on involving businesses running social media campaigns. However, there are not many social media rockstars. Their guitars vary. Some rock hard and some… not so hard. Some even have broken guitar strings. We don't notice the size of their guitars though.
25 Characteristics of Highly Effective Social Media Campaigns
8 Ways Restaurants Can Use Facebook Pages (and Not Fail Like Burger King)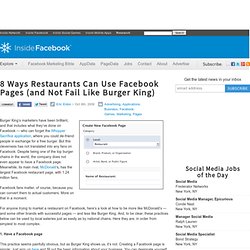 Burger King's marketers have been brilliant, and that includes what they've done on Facebook — who can forget the Whopper Sacrifice application, where you could de-friend people in exchange for a free burger. But this cleverness has not translated into any fans on Facebook. Despite being one of the top burger chains in the world, the company does not even appear to have a Facebook page. Meanwhile, its main rival, McDonald's, has the largest Facebook restaurant page, with 1.24 million fans. Facebook fans matter, of course, because you can convert them to actual customers.
5 Winning Social Media Campaigns to Learn From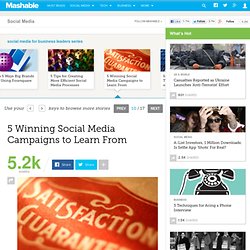 Companies are starting to broaden what they consider online advertising, and are opting to run some amazing social media campaigns. Rather than slapping a banner ad on a site, social media campaigns take full advantage of the web's unique properties like interactivity, community-building, and the ability to specialize local offers. Making a social media campaign work sometimes requires a certain je ne sais quoi. We looked into some successful campaigns from the past year to figure out what they did right and what lessons they can provide. We know we left out some brilliant social media campaigns, especially for niche and small-scale markets.
Top 50 Facebook Pages 2009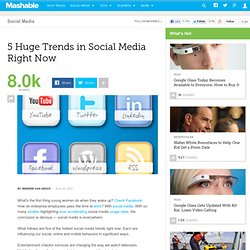 What's the first thing young women do when they wake up? Check Facebook. How do enterprise employees pass the time at work? With social media.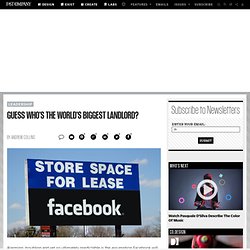 Alarming, troubling and yet so ultimately predictable is the assumption Facebook will eventually charge fees for accounts held by corporates. This is based on simple business paradigms. Leverage is now heavily weighted towards one party (Facebook) which implies the other must pay (companies). Yet those most alarming thing about this is that the corporates don't see it.
Guess Who's the World's Biggest Landlord?
Five Companies that Fix their Story to Inspire Service
Branding as a strategy means little if the customer experience is not there.
Three Companies that Started down the Trust Path with Customers First
They do it by talking about and engaging with topics and content that will make their customers smarter. Or they share tidbits that are fun and engaging, and share the love. These are the secrets of successful corporate blogs - and I'll share then in less than a thousand words.
Nissan's Social Media Strategy: Hire "Nobodies"
The auto industry will spend $1.2 billion this year on social media advertising. With all that cash up for grabs, one might expect car makers to turn to Facebook and Twitter heavyweights Ashton Kutcher or Justin Bieber for their online marketing. But not Nissan. To launch its new line of Juke cars in the U.S., the Japanese auto company is entrusting its brand, in the words of one rep, to "virtual nobodies...two relatively unknown men with zero celebrity status." The "virtual nobodies" are Jason Sadler and Evan White, the duo behind social media service I Wear Your Shirt, a marketing company that can be rented on a daily basis to promote brands on Facebook, Twitter, and YouTube.
Trendrr, a business intelligence site, unveiled a new platform today that seeks to answer a basic question: What is the internet saying about your brand? What with the countless blogs, microblogs, news aggregators, and video sites people congregate to, filled with countless status messages, chats, posts, and tweets....How could anyone possibly get a read on it all? But Trendrr, founded in 2006, does just that.
Eavesdrop on the Internet With Trendrr | Fast Company
The Future of Advertising Has Been Promoted: A New Study
The Viral Garden