Maintenance
Description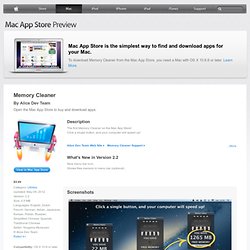 Mac App Store - Memory Cleaner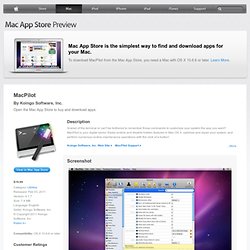 Mac App Store - MacPilot
Description Scared of the terminal or can't be bothered to remember those commands to customize your system the way you want?
Titanium's Software • Home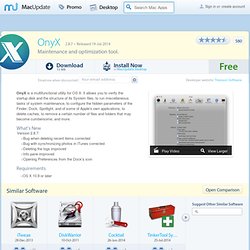 Download OnyX for Mac - Mac OS X maintenance and optimisation tool
Maintenance and optimization tool.
AppCleaner
Mac App Store - Memory Scope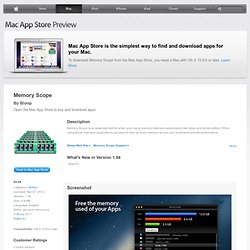 Description Memory Scope is an essential tool for when your using memory intensive applications like video and photo editors.