Desert
Fun Summer Dessert: Watermelon Pie. One of my summertime childhood memories is eating the yummy watermelon sherbet dessert at Friendly's restaurant.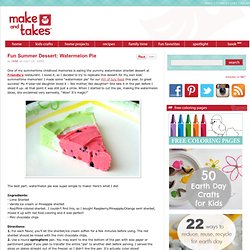 I loved it, so I decided to try to replicate this dessert for my own kids' summertime memories! I made some "watermelon pie" for our 4th of July feast this year…to great success! My 4-year-old daughter loved it – like mother, like daughter! How to Make Ice Cream Without a Machine. My year abroad in Paris has taught me many things, like how to wear high heels on the subway without falling over, how to converse with slightly aggressive old ladies in fur coats, and, more importantly, the answer to the timeless question of how many sandwiches I can eat in a day without wanting to die (five).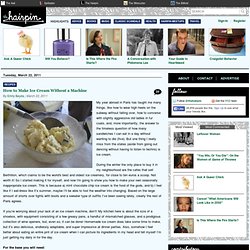 But one thing I really miss from the states (aside from going out dancing without having to listen to techno) is ice cream. During the winter the only place to buy it in my neighborhood are the cafes that sell Berthillon, which claims to be the world's best and oldest ice creamery, for close to ten euros a scoop. Bake sale week: raspberry lemonade bars. I know this seems like a bit of a cop out, seeing as last year I made those lime bars, but the name of these just makes you want one, doesn't it?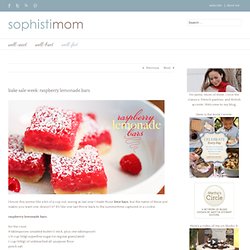 It's like one last throw back to the summertime captured in a cookie. raspberry lemonade bars for the crust: 9 tablespoons unsalted butter (1 stick, plus one tablespoon) 1/4 cup (50g) superfine sugar (or regular granulated) 1 cup (100g) of unbleached all-purpose flour pinch salt for the filling: 1 1/2 cups (287g) superfine sugar (or regular granulated) 3 egg whites 1 egg 2/3 cup (150mL) freshly squeezed lemon juice (from 3 lemons) 2 tablespoons lemon zest (from 2 lemons) 2/3 cup (65g) unbleached, all-purpose flour pinch of salt 1-2 cups (150-275g) of frozen raspberries, defrosted 1 tablespoon confectioner's sugar 1. Honeyed Pears in Puff Pastry. Poaching fruit is one of my favorite things to do when cold weather arrives.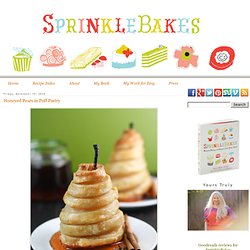 It's so warming to stand over a boiling pot of fragrant spices and lose yourself in thought. When I made these, I couldn't help but daydream as I stirred; if I were a pear... How to Pipe Icing Roses. I baked this spring bouquet of cupcakes for my Weekend Baker post on the Cooking Channel blog.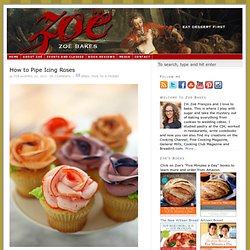 I was limited in space and wanted to go into a bit lot more detail on how to pipe the icing roses. Creating these flowers is not at all difficult, but it helps to have some simple tricks of the trade. With a little practice and the right tools you can easily recreate these flowers. Rainbow Cake in a Jar | The Family Kitchen. I've always had a penchant for sunshine in a jar.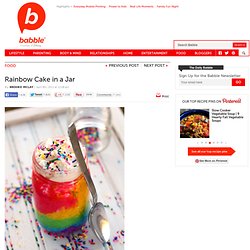 Doesn't the very phrase itself, "sunshine in a jar," roll off your tongue and fill your mouth with magic? While I've never yet found myself a sunshine in a jar, I think we may have just concocted it in our kitchen tonight. Smores Cookies. These cookies are every bit as delicious as they look.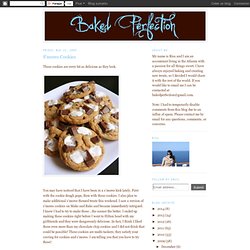 You may have noticed that I have been in a s'mores kick lately. First with the cookie dough pops, then with these cookies.
Brownies. Pie. Cookies. Cupcakes. Cake.
---