Social Media Articles
Digital media, as many a Mashable reader is aware, is evolving at a rapid pace.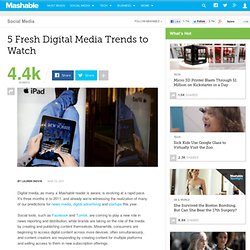 Can Social Media Get You a Job?
If you're job hunting, you may be tired of everyone telling you to network, network, network. Sorry.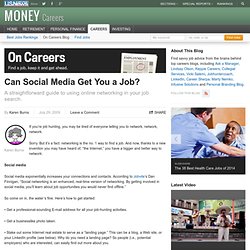 If you are mid-career, out of work and looking, you've probably already figured this one out: The tried-and-true job-hunting techniques that served you so well in the past no longer fill the bill. [See 15 essentials to getting hired.] While you were faithfully toiling away for the same employer, maybe for decades, a lot changed.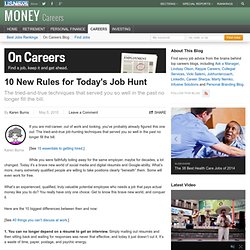 10 New Rules for Today's Job Hunt
Use Facebook, Twitter, and LinkedIn to Network Your Way Into a Job.: 10 Smart Ways to Use Social Media in Your Job Search - US News & World Report