Manage Online Identity - Aggregators
ItsMyURLs
Learn About Identity Aggregators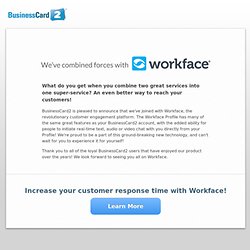 What do you get when you combine two great services into one super-service? An even better way to reach your customers! BusinessCard2 is pleased to announce that we've joined with Workface, the revolutionary customer engagement platform.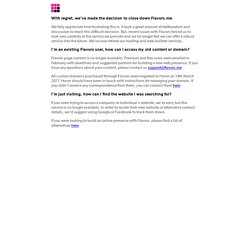 Login Community Create and share your digital world Create a gorgeous free website in minutes, bringing together your social media updates, photos, videos and more into a unified web presence. Get started for free
People Magazine "chi.mp puts your Facebook contacts and info in the same place as your Twitter, Flickr, Yahoo and hundreds of other accounts"..."it's all in one place." The New York Times chi.mp: An Ambitious Content and Identity Management Platform: ..."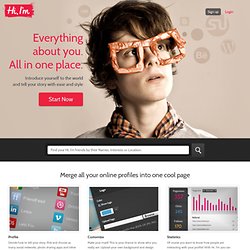 Profile Decide how to tell your story. Pick and choose as many social networks, photo sharing apps and other personal information streams to add to Hi, I'm. You can add more or remove them at any time. Customize Make your mark!