Content Strategy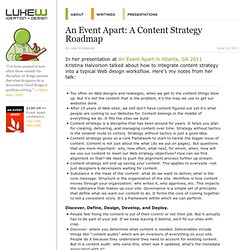 An Event Apart: A Content Strategy Roadmap
In her presentation at An Event Apart in Atlanta, GA 2011 Kristina Halvorson talked about how to integrate content strategy into a typical Web design worksflow. Here's my notes from her talk: Too often on Web designs and redesigns, when we get to the content things blow up.
skills_of_content_strategists.png (3532×2052)
Content-ment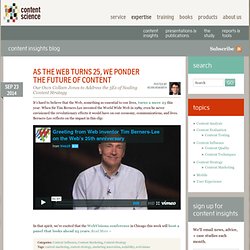 Content Insights - Page 1 - Expertise | Content Science
Exactly 100 years ago on February 22, 1913, Ferdinand de Saussure—father of modern linguistics and structuralism—died.
Baddit Blog
A List Apart: Topics: Content: Content Strategy
Content strategy for desktop, mobile, and beyond. Copy as interface. Building trust through better writing and honest communication. Working with, and in some cases building your own, content management systems. Designing for readers.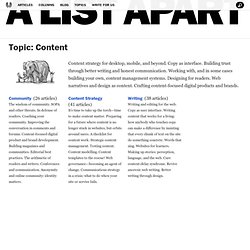 Brain Traffic Blog
Intentional Design Inc.
Content Strategy - a knol by Jeffrey MacIntyre
Overview
Hearing Ahava Leibtag and Aaron Watkins talk about Johns Hopkins and how they test content. Challenge of working on a major academic medical center's website: Lots and lots of cooks in the kitchen. Branding is difficult to maintain because content creation is widely distributed.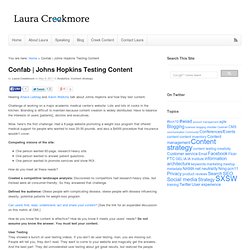 Confab | Johns Hopkins Testing Content « Laura Creekmore