Video Sites
poeTV
Copyright © 1999-2012 GoDaddy.com, LLC. All rights reserved. *One FREE .COM, .CO, .NET or .ORG with purchase of a new 12-, 24- or 36-month website builder plan. Plus ICANN fee of $0.18 per domain name per year. You must add the domain name into your cart before purchase, and you must select a domain term length equal to or less than the term length of your website builder plan to qualify for the free domain offer. If you purchase a domain name for a term longer than the term of the website builder plan, you will be charged for the additional registration term at the then-current rate.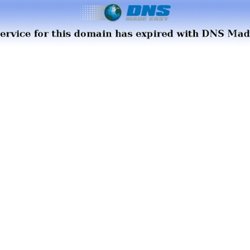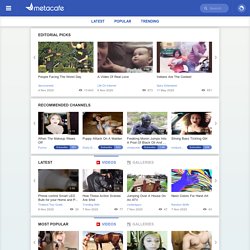 14:52 by CinemaSins (3/31/14) 1,231 views We've heard your cries, and finally decided to go back to the Twilight series, and now we remember why we stayed away for so long. We found some sins... thought we'd share them. 202:20 by GorillaNation (3/24/14) 23,107 views A spelling bee loser sets out to exact revenge by finding a loophole and attempting to win as an adult. 313:09 by CinemaSins (3/20/14) 0 views You asked for it, and it was basically the biggest box office movie of 2013, so... here are all the sins in The Hunger Games: Catching Fire. Try to remember the books do not f*cking matter. Thank you, come again. 402:34 by CNET (3/4/14) 1 views CNET's Dan Graziano shares with you tips and tricks for Google's latest flagship smartphone. 515:48 by Node (2/7/14) 13,336 views It's our latest attempt to survive in the post-apocalyptic kill-or-be-killed world of DayZ.
John Pilger - Freedom Next Time
John Pilger - Freedom Next Time part 2
YouTube UK Blog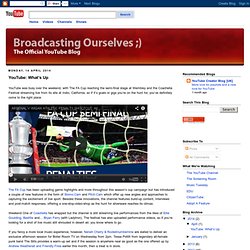 This evening from 8:30pmJamie Oliver hosts the Food Tube Show, themed around a Hot Summer Party. He's moving his kitchen studio outdoors and will be filming on the streets of London in a 45 minute celebration of all culinary things summery, aided and abetted by members of the Food Tube family. Jamie will be joined by top YouTube beauty queens Pixiwoo and UK stars of the vloggersphere Jack and Finn Harris from JacksGap, giving them a crash course in making delicious Dim Sum. The chef will be geeking out about his number one love -- chilis -- and challenging Jack and Finn to see who can take the heat when it comes to a super-hot chilli challenge. The irrepressible DJ BBQ will be bringing along his 'redonkulous' smoker to the party to make some Mexican Carnitas of succulent pulled pork… plus more Italian delights made by Jamie's pal and food guru, Gennaro Contaldo. All this washed down by the Food Tube cocktail, as decided by Food Tube viewers during the event.