Our Binary Solar System?
Niburu/Twin Kachina/Nemesis myth and theory
our binary solar system revealed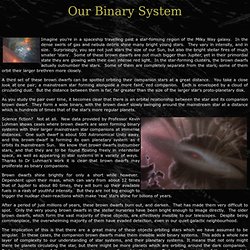 Our Binary System
The ground-breaking and richly illustrated new book, Lost Star of Myth and Time, marries modern astronomical theory with ancient star lore to make a compelling case for the profound influence on our planet of a companion star to the sun. Author and theorist, Walter Cruttenden, presents the evidence that this binary orbit relationship may be the cause of a vast cycle causing the Dark and Golden Ages common in the lore of ancient cultures. Researching archaeological and astronomical data at the unique think tank, the Binary Research Institute, Cruttenden concludes that the movement of the solar system plays a more important role in life than people realize, and he challenges some preconceived notions: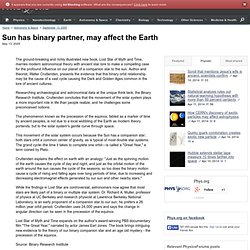 Sun has binary partner, may affect the Earth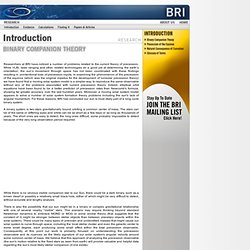 Binary Research Institute
Researchers at BRI have noticed a number of problems related to the current theory of precession. While VLBI, laser ranging and other related technologies do a good job at determining the earth's orientation, the sun's movement through space has not been coordinated with these findings resulting in unintentional bias of precession inputs.
Getting WISE About Nemesis
A dark object may be lurking near our solar system, occasionally kicking comets in our direction. Nicknamed "Nemesis" or "The Death Star," this undetected object could be a red or brown dwarf star, or an even darker presence several times the mass of Jupiter.