Mayans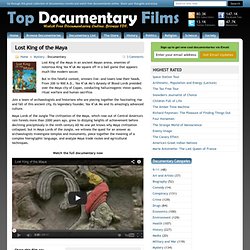 Lost King of the Maya
Lost King of the Maya In an ancient Mayan arena, enemies of notorious King Yax K'uk Mo square off in a ball game that appears much like modern soccer.
Lost King of the Maya
~-_ Planet Art Network _-~
~-_ Planet Art Network _-~
To donate to the Foundation and find books, calendars and other 13:20 materials 13 Moons of Peace* Modern Mayan Calendar & Guide to the Prophecy of 2012 Willard Van de Bogart's Earth Portals
Links & References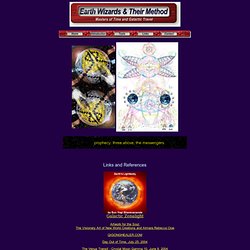 MAYAN ASTROLOGY - MAYAN DAYKEEPER - MAYAN TIME DECODER
March 16, 1999, will be, in my Mayan calendar, the day K'AN-10, month UAYEB-3, year CHICHAN-12. On this date, we will perform Mayan ceremony and will consort with the planets Saturn, Venus, Mercury, Jupiter, Father Sun, Sister Moon and the Pleiades.
Cosmic Returne
New Page 1
The Prophecy Page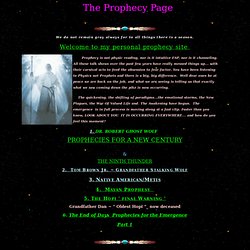 The Prophecy Page We do not remain gray always for to all things there is a season.
Mayan Prophecies
Mayan Prophesies for the New Millennium
Earth Wizards & Their Method
O Hunab Ku, One Giver of Movement and Measure, be kind to the children of this Earth.