Food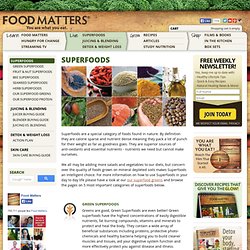 Superfoods are a special category of foods found in nature.
Superfoods
10 Foods High in Vitamin D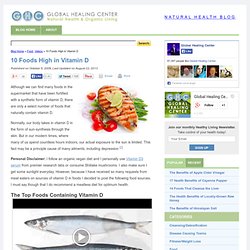 Although we can find many foods in the supermarket that have been fortified with a synthetic form of vitamin D, there are only a select number of foods that naturally contain vitamin D. Normally, our body takes in vitamin D in the form of sun-synthesis through the skin. But in our modern times, where many of us spend countless hours indoors, our actual exposure to the sun is limited. This fact may be a principle cause of many ailments, including depression [1]. Personal Disclaimer: I follow an organic vegan diet and I personally use Vitamin D3 serum from premier research labs or consume Shiitake mushrooms. I also make sure I get some sunlight everyday.
Food Safety Modernization Act of 2010, may be the most dangerous bill in the history of the US.
Natural remedies for acid reflux / GERD
Eating Brown Rice to Cut Diabetes Risk - Well Blog