Photography
Gear
Birdseye View Photography - Landscape and Aerial Photography Perth Western Australia
Sometimes, a compact camera is more suited to the job than a big, hefty SLR. You might already own an SLR, but would like the convenience of a smaller camera. On the other hand, you might just be getting into photography, and want a camera that will grow with you as your skills improve.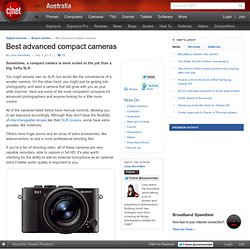 Best advanced compact cameras - Digital Compact Cameras
How to Make a Star Trail (Beginning to End)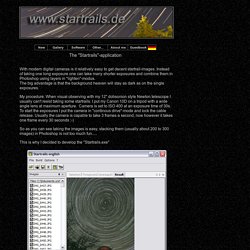 What does it do? You can load the Images and optionally some dark.frames (will be averaged and subtracted automatically if exist). If there are some images you don't want you can uncheck them. Zooming into the images is done with the mouse-wheelOptionally you can average some of the images to get a better signal to noise ratio for the sky-background or the foreground.
Chase Jarvis Photography
Long exposure tutorial with Scott Kelby
Long exposure technique - Quick Shots 05
Photography Tutorial for Beginners: Aperture, Shutter Speed, ISO
The System | A 10 Step Guide To Starting Your Photography Business
How do I recover missing files or accidentally deleted files? What if my camera showed an error and all my pictures are missing? Also, can I recover my data if my memory card or flash drive stopped working? Can I 'undelete' files?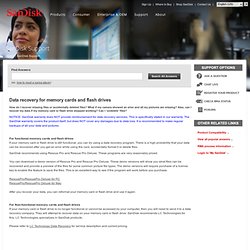 Data recovery for memory cards and flash drives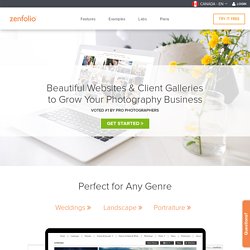 A Beautiful Home for Your Photos & Videos Get your own elegant website and photo blog with the best viewing experience on the web. Upload unlimited photos and video clips, share them online, protect with passwords, create beautiful slide shows, order prints, and much more. Starting at $30 per year Learn More »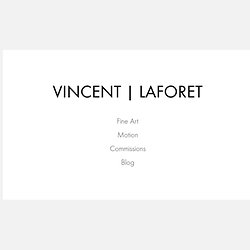 Vincent, a three-time winner at the prestigious 2010 Cannes Lions International Advertising Festival, is a DGA director and Pulitzer Prize-winning photographer who is known for his forward-thinking approach to image-making and storytelling. In addition to having been commissioned by just about every important international publication?including Vanity Fair, The New York Times Magazine, National Geographic, Sports Illustrated, Time, Newsweek, and Life—Vincent is considered a pioneer both for his innovative tilt-shift and aerial photography and in the field of HD-capable DSLR cameras. In fact, his short film Reverie, the first 1080p video shot with a still camera, was seen by more than 2 million times on the first week of its release in 2009.
Vincent Laforet
Digital Cameras - how to - CNET Australia
Exposure Pro: showcasing the work of Australia's best photographers - CNET Australia
Exposure: Benny Lee - Digital Cameras: SLR & Compact Cameras
Exposure is a series of photo galleries showcasing photographic talent in Australia. If you are interested in being featured in Exposure, or know any photo buffs who might be, join our Flickr group and contact us at cnet@cnet.com.au. Exposure is now a free iPad app available for download from the iTunes store.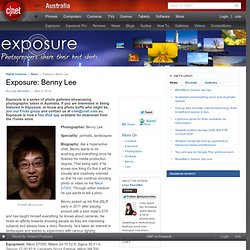 News 20-Nov-13: Photomatix Pro 5.0 released: Adds Contrast Optimizer Tone Mapping for realistic-looking results, new Fusion method for real estate photography, multiple settings batching, and option to enable fusion from a single RAW file. 9-Mar-13: Lightroom plugin Merge to 32-bit HDR updated to v1.1 1-July-12: Photomatix HDR plugin for Aperture updated to v2.1 30-Apr-2012: Photomatix Pro 4.2 is released.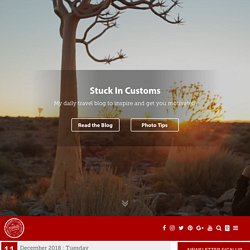 Why is Google+ required for The Arcanum All applications and user accounts for www.TheArcanum.com require Google+ to be tied to the profile for a cornucopia of reasons that make everything better! We have built something totally different — a completely new and human way to learn by building on ancient Master & Apprentice traditions and combining with modern tech. — Google+ Video Hangouts – You will be spending fun time in private Video Hangout sessions with your 19 fellow Apprentices and your Master when you have your critique sessions. Your one-on-one critique sessions, for example, are automatically saved to YouTube and available to everyone else in The Arcanum.
HDR Cookbook - farbspiel photography