Best Technology
Collection of the best technology for consumers.
Some highlights is the asus n53sv laptop, impressive specs and price, the logitech dinovo edge keyboard, logitech m950 mice and the logitech k800 wireless illuminated keyboard.

You can obviously find it much cheaper on e-bay.
Until than i will continue to update this list .

Later :) Dec 7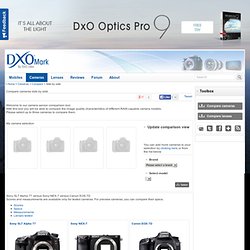 Compare cameras side by side
Item added to your selection > Home > Cameras > Compare > Side by side Compare cameras
Latest News BlackBerry Diaries: day one The set up is complete and Nic Healey has finished a full work day using the BlackBerry Q10.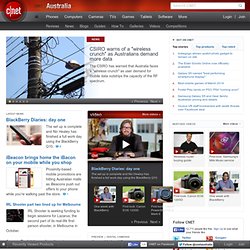 Every year, the Australian International Design Awards honours the best achievements in design and useability and awards vision and ingenuity. It is an evening where local and international engineers, designers and architects can celebrate their achievements and receive the recognition they so richly deserve. The night was capped by the grand prize, the Australian International Design Award of the Year. Won by James Cameron's Deepsea Challenger one-man submersible, it was designed and built right here in Australia. CNET Australia is proud to pay homage to the 2012 design achievements in the gallery below. Michelle Starr attended the Australian International Design Awards as a guest of Dyson Australia.
The Australian International Design Awards 2012: the best of the best - Home Tech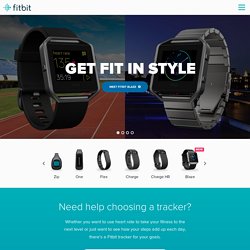 Votre Fitbit One continue d'analyser vos performances, même lorsque l'écran est en veille. Appuyez sur le bouton pour afficher vos statistiques. Votre fleur s'agrandira ou se rétrécira en fonction de votre niveau d'activité.
One Wireless Activity & Sleep Tracker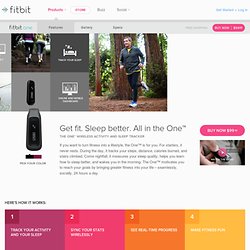 Track steps, distance, calories burned, stairs climbed, and how well you sleep. The stats on the One™ automatically sync to your computer and select smartphones Learn from free graphs, charts, and tools that visualize your activity and sleep quality
Your Fitbit One is always tracking, even when the display is asleep. Press the button to view your stats. Your flower will grow and shrink, depending on how active you've been recently. Calories burned includes resting calories and calories from activity. The activity stats shown on your tracker reset at midnight.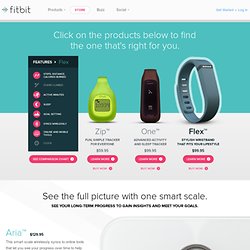 Aria Wi-Fi Smart Scale - Overview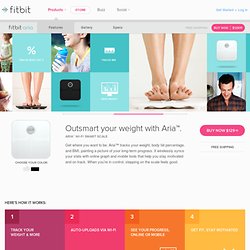 Your Fitbit One is always tracking, even when the display is asleep. Press the button to view your stats. Your flower will grow and shrink, depending on how active you've been recently. Calories burned includes resting calories and calories from activity. The activity stats shown on your tracker reset at midnight. Steps Stairs Climbed Distance Calories Burned