Immersion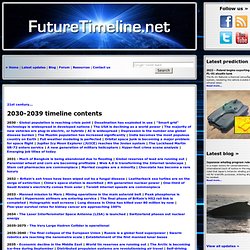 Full Immersion Virtual Reality | VR | Future Timeline | Humanity | Technology | Singularity | 2030 | 2030s | 21st century
21st century ... 2030-2039 timeline contents 2030 - Global population is reaching crisis point | "Smart grid" technology is widespread in developed nations | The USA is declining as a world power | The majority of new vehicles are plug-in electric, or hybrids | AI is widespread | AIDS, cancer and a number of other diseases are becoming curable | India becomes the most populous country on Earth | Full weather modeling is perfected | Orbital space junk is becoming a major problem for space flight | Jupiter Icy Moon Explorer (JUICE) reaches the Jovian system | A new generation of military helicopters | Hyper-fast crime scene analysis | Emerging job titles of today
L'immersion Dans Les Mondes Virtuels - Passeurs D'image 1Er Décemb..
Improvement of immersion feeling in virtual reality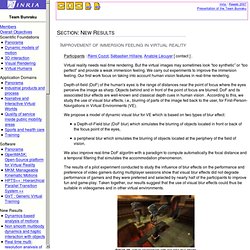 Team-Bunraku:Improvement of immersion feeling in virtual reality
Visual-Spatial Learners
Linda Kreger Silverman.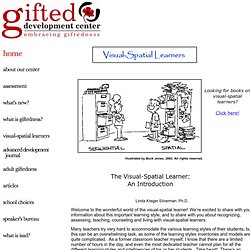 How your brain sees virtual you - life - 06 November 2009
As players who stay up all night fighting imaginary warriors demonstrate, slipping into the skin of an avatar , and inhabiting a virtual world can be riveting stuff.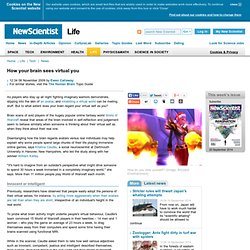 By Carl Marziali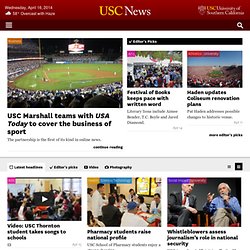 Brain Has an Innate Sense of Geometry - USC News
This is fascinating stuff to think about over the weekend -- New Scientist has an article (sent to us by quite a few readers -- thanks!)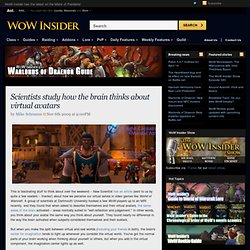 Scientists study how the brain thinks about virtual avatars
Immersion et Interactivité
Effects of immersion on short term spatial memory
magnetbrenda
scribd
051
30-ACADIA
Switch|Journal
Slick implies a certain type of legitimacy and virtual reality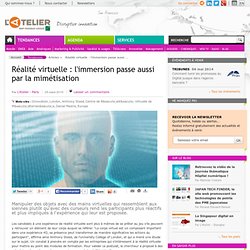 Réalité virtuelle : l'immersion passe aussi par la mimétisation
Manipuler des objets avec des mains virtuelles qui ressemblent aux siennes plutôt qu'avec des curseurs rend les participants plus réactifs et plus impliqués à l'expérience qui leur est proposée.
burkhardt-et-al-psycho-fran-03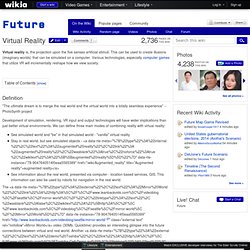 <img alt="Good" src="data:image/gif;base64,R0lGODlhAQABAIABAAAAAP///yH5BAEAAAEALAAAAAABAAEAQAICTAEAOw%3D%3D" width="100" height="100" class="thumbimage lzy lzyPlcHld" data-src="http://images2.wikia.nocookie.net/__cb20061119185710/future/images/thumb/a/a1/Good.png/100px-Good.png" onload="if(typeof ImgLzy==&quot;object&quot;){ImgLzy.load(this)}" /><noscript><img alt="Good" src="http://images2.wikia.nocookie.net/__cb20061119185710/future/images/thumb/a/a1/Good.png/100px-Good.png" width="100" height="100" class="thumbimage" />
Virtual Reality - Future
This post is written by Dave Nugent , Cogent Legal's senior producer, and draws on a study reported by Ken Broda-Bahm, PhD, of Persuasion Strategies . My thanks to them both. – Morgan "Don't say the old lady screamed—bring her on and let her scream."
Visual Presentations in Court: A New Study On What Works Best And Why - Cogent Legal Blog
3D ETC: HIGH IMPACT Training Solutions
Learner Immersion